New Grief Support Group at Health Center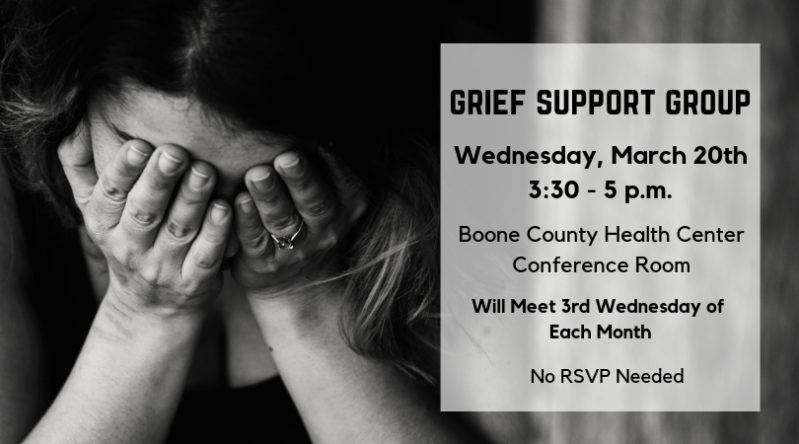 New Grief Support Group at Health Center
By: Boone County Health Center
A new Grief Support Group will start meeting on Wednesday, March 20 at Boone County Health Center. This free group will meet from 3:30 to 5:30 p.m. in the Boone County Health Center Conference Room the third Wednesday of each month.
The group is free, and a light snack, water, tea and coffee will be served. There is no need to sign up prior, and you do not need to attend every meeting to be a part of this group.
"We will cover different topics each time. No matter how long ago or how recent your loved one(s) passed away, all are welcome to join us. Let us help your loved one's legacy live on by remembering them. We want this group to bring support and healing," said BCHC Social Work Assistant Clarissa Stuhr.
Boone County Health Center Social Work Department will be leading the group in partnership with the Bereavement Coordinator with Asera Care Hospice.
The next group meeting will be Wednesday, April 17th at the same time and place, then the third Wednesday of every month after that. Questions can be directed to BCHC Social Work Department at 402-395-3269.