7 Quick Tips to Stay Safe in the Sun this Summer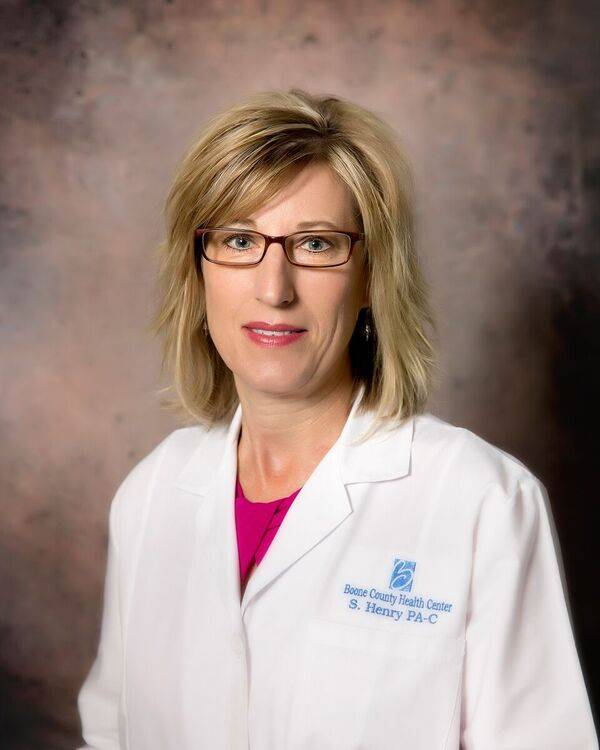 7 Quick Tips to Stay Safe in the Sun this Summer
By: Sandy Henry, PA-C
On a beautiful summer day, as the sun warms your face, the last thing you want to think about is how harmful those sunny rays can be. But the sad truth is, about 70 Nebraskans die each year from melanoma, the most deadly type of skin cancer.
Sun damage to skin collects over a lifetime and one serious, blistering sunburn doubles your lifetime chances of getting melanoma. But you have the power to protect yourself.
7 quick tips to stay safe in the sun this summer:
1. Stay out of the sun from 10 a.m. to 4 p.m. when possible.
2. Cut down on sun exposure by wearing a hat and long sleeves.
3. Put sunscreen on at least every 2 hours. No sunscreen is fully waterproof or "towel" proof, so always reapply after swimming or sweating.
Make sure sunscreen is not expired.

Use at least SPF 30, which blocks 96% of harmful rays.

Find a broad spectrum choice, meaning it blocks both UVA and UVB rays.
4. Use sunscreen even on cloudy days, because the sun can still harm skin.
5. Wear proper sunglasses to protect the eyes and eye area. There have been cases of melanoma to the eye itself.
6. Avoid tanning beds.
7. Stop smoking.
Check Your Skin:
It's vital to check the spots on your skin often and have odd or changing spots checked by your doctor. Use the ABCDE's of skin cancer to help you know when to see your doctor:
A is for ASYMMETRY. If spots on your skin aren't the same shape on both sides, they need to be looked at by your doctor.
B is for BORDER ROUGHNESS. If spots do not have normal, smooth edges, have your doctor check them.
C is for COLOR CHANGE. Normal spots are one color. If a spot is tan to brown to black and sometimes mixed with red or pink in the same mole, you need to show it to your doctor.
D is for DIAMETER of more than 6 millimeters. If your spot is larger than 6 millimeters across the middle, it needs to be looked at by your doctor.
E is for EVOLVING in size, shape or color. If you notice a spot is changing, show it to your doctor.
When you check your skin, don't forget to look in all the cracks and crevices as well as the palms of your hands and soles of your feet . . . even between your fingers and toes.
Also, make sure to check zones that lie under your clothing. It may be helpful to have someone help you check areas you can't see. Report any concerns to your doctor.
The best rule to follow is, if you don't know, ask. The question you regret the most is the one you never asked… but should have.
At Boone County Health Center, Sandy Henry, PA-C provides a specialty clinic dedicated entirely to skin care called the Aesthetics Clinic. She offers personalized skin-freshening services that repair facial skin that is sun-damaged.
Sandy also provides microdermabrasion. This can free the skin of actinic keratosis (small, scaly reddish-pink skin spots), which could potentially change to cancer. This is particularly helpful for farmers, ranchers or those who've had a lifetime of sun exposure.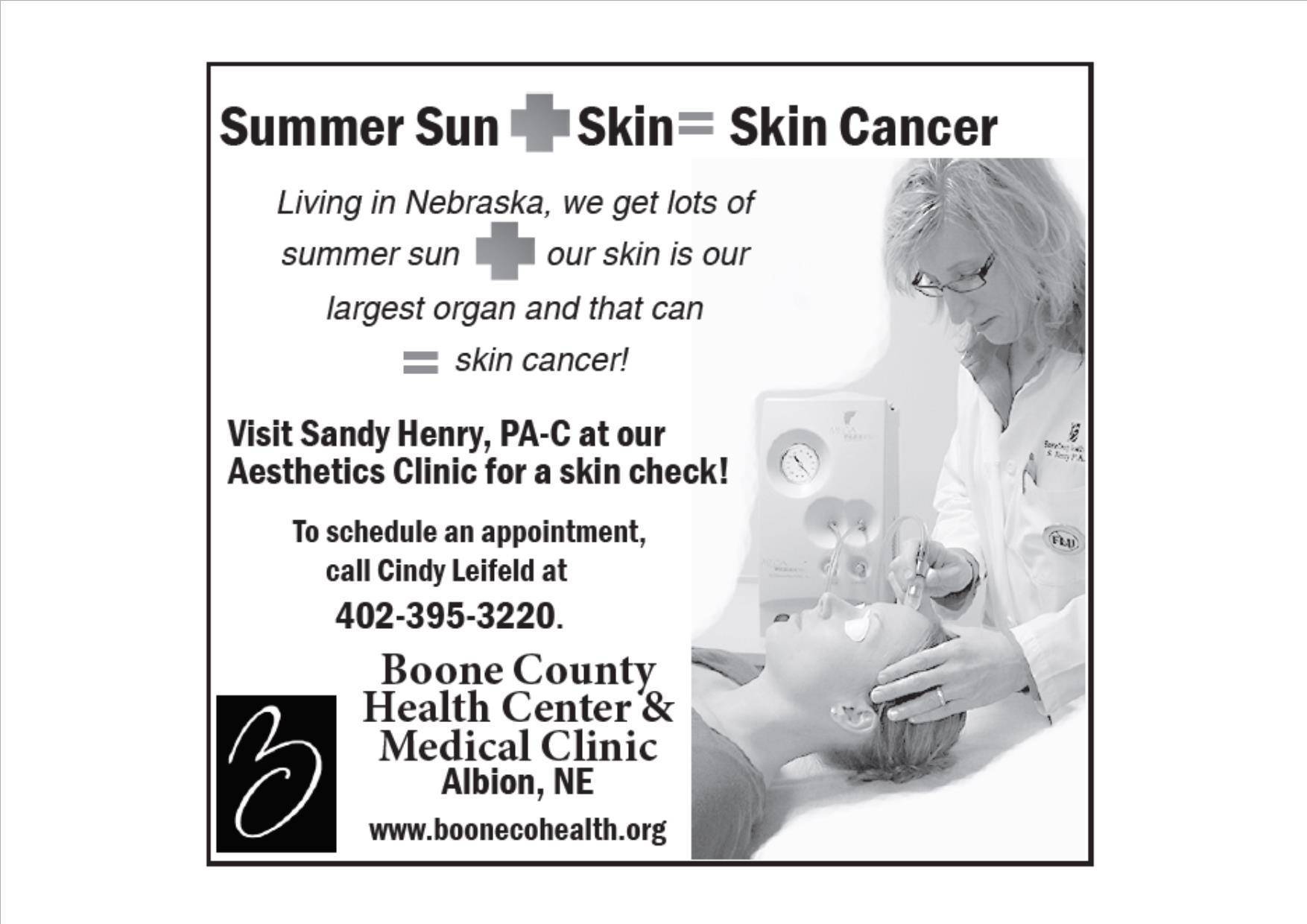 As an added bonus, Sandy also offers Botox and chemical peels through the Aesthetics Clinic to repair facial skin that is showing the effects of acne, chicken pox scars or enlarged pores. Her sclerotherapy treatment can help with spider veins on legs.
Of the 3.5 million cases of skin cancer each year in the U.S., many are preventable. Sandy's specialized aesthetic training can guide you to the protection, products and procedures you need to stay safe and looking your best. For more information call 402-395-3220.