8 Quick Tips to Avoid Sports-Related Injuries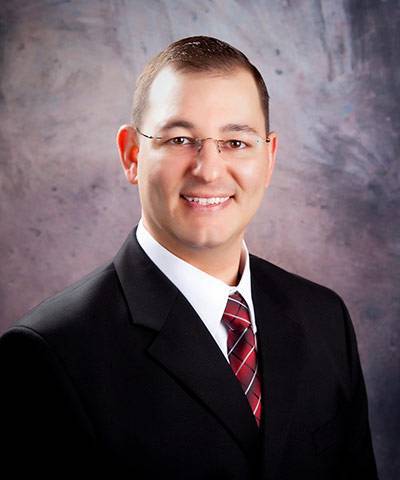 8 Quick Tips to Avoid Sports-Related Injuries
By: Jason Olnes, PA-C
Fall sports have started, and the last thing an athlete wants is to be benched for an injury. But the Center for Disease Control says there are an estimated two million sports-related injuries among high school athletes in the US each year.
To help you stay off the bench and in the game, here are eight quick tips to avoid sports-related injuries:
Wear protective gear the right way. Make sure you have the right gear and that it fits properly. Something as simple as wearing the correct shoes for the sport you're playing can help stop injury.
Do it right. Even with the right gear, injuries can still happen. Use proper technique when running, tackling, throwing, sliding and diving for the ball. Coaches and trainers can help you learn the best technique to avoid injury.
Warm up and cool down. Stretching before and after practice or a game can help you gain flexibility and release tension, lowering the risk of injury. It's especially important to warm up and stretch areas that have been hurt before, because they are more likely to be hurt again.
Allow time to recover. Often athletes think the harder and longer they train the better they'll play, but muscles and connective tissue need a chance to repair between training. Take at least one day off per week and one month off per year from each sport you play. Rest can make you stronger and stop injuries that result from overuse.
Don't try to tough it out. Talk to an adult if you're having pain or something just doesn't feel right. Pushing through the pain can lead to serious injury that could have been prevented.
Mix it up. As an athlete in a small town, you are at an advantage over those in a larger city because you can play many different types of sports verses having to specialize in just one. Variety is good, because it helps avoid putting stress on the same joints and muscles over and over, which can lead to injuries of overuse.
Drink lots of water. It's easy to forget about drinking water while playing sports, but your muscles need hydration to work well and avoid cramps. Make sure you drink water before, during and after practice or a game.
Eat healthy. Never skip meals. Try to eat at about the same time each day to give your body a steady flow of "fuel." Eat from a wide variety of food groups, and make sure to get plenty of fruits, vegetables, lean proteins and dairy. This will help your body have the vitamins and nutrients it needs to stay healthy and heal quickly. Skip carbonated drinks and empty calories such as processed food.
Even if you do all the right things, injury can still happen. You need to see your primary care provider (PCP) if you have:
Pain during or after sports

New or ongoing swelling around a joint

Joints that "give out"

Painful pops

Pain even after resting
To see your PCP, call your local Boone County Health Center (BCHC) clinic. We can evaluate you, make a plan of care and, when necessary, refer you on to a specialist.
If we refer you to a specialist, you won't have to travel far. Dr. Volkmer and Dr. Cimpl from the Orthopedic and Sport Medicine Clinic in Columbus can see you right here in Albion.
So stay safe with the tips above, and if you have any problems, give us a call. We'll take care of you, so you can stay at the top of your game this season.
Clinic Numbers:
Boone County: 402-395-5013     Elgin Veterans': 402-843-5910
Nance County: 308-536-2446      Newman Grove: 402-447-6214
Spalding: 308-497-2485