Babcock/Buckles Advanced Nursing Scholarship Awarded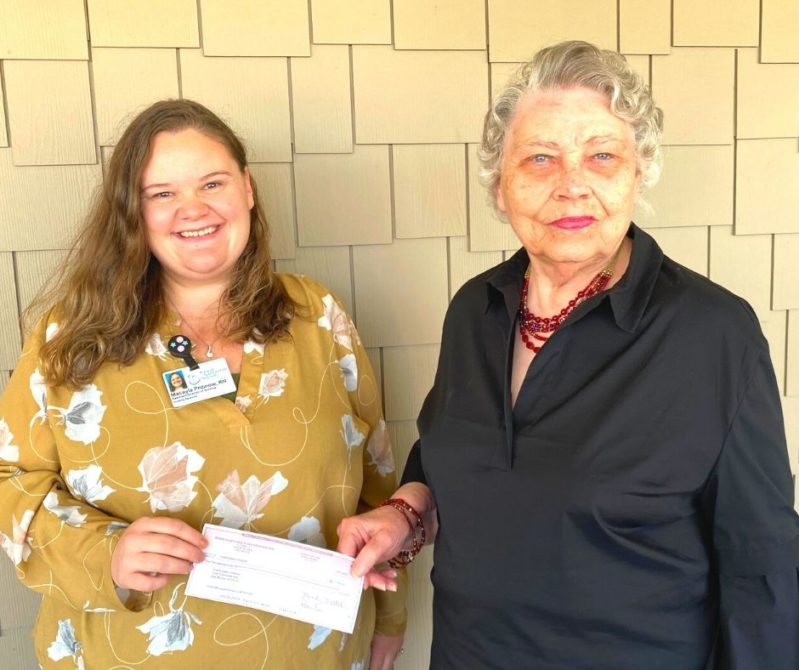 Babcock/Buckles Advanced Nursing Scholarship Awarded
By: Boone County Health Center
Macayla Pribnow, RN is the recipient of this year's Babcock/Buckles Advanced Nursing Scholarship.
Pribnow is the Assistant Director of Nursing at Good Samaritan Society in Albion. She is pursuing a Bachelors of Science Degree in Nursing from Grand View University.
"Nursing is a profession that is constantly changing, as a nurse it is important that I strive to learn and grow with those changes. In obtaining my BSN I am gaining valuable leadership skills that will help me become a stronger team member and leader in my current position. Long term care is a unique environment with many challenges but many more rewards. The residents and staff I get the privilege of working with every day deserve my best. It is my hope that obtaining this degree will better equip me to bring my best to this environment each day," said Pribnow.
The Babcock/Buckles Advanced Nursing Scholarship was created in March 2019 by Carol A. Buckles to honor her deceased brother Harold Babcock Jr. and sister-in-law Shirley Babcock, a Good Samaritan employee for over 20 years.
Scholarship recipients must be current employees at Boone County Health Center or Good Samaritan Society and have at least two years of training as a nurse or the equivalent. Applicants must be pursuing a bachelor's degree, master's degree or additional college credits in the field of nursing.
The $1,000 scholarship per semester must be spent on tuition or books. Recipients may reapply each year and are considered on the same basis as other applicants. As Pribnow will complete her schooling in December 2020, alternate Candace Schnoor, a registered nurse at Boone County Health Center, will receive the second-semester scholarship.