Top Hospital for Physician Communication and Outstanding Patient Experience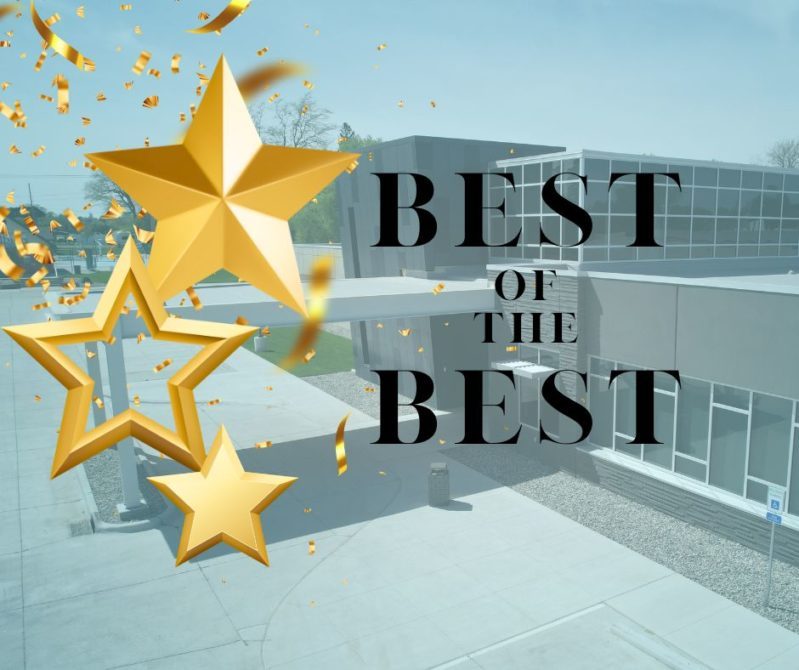 Top Hospital for Physician Communication and Outstanding Patient Experience
By: Aprill Murphy
ALBION, Nebraska (July 31, 2023) – Boone County Health Center (BCHC) a leading healthcare institution dedicated to providing exceptional patient care, has been honored with two prestigious titles: Top Hospital for Physician Communication and Outstanding Patient Experience by Becker's Hospital Review and Healthgrades respectively.
Becker's compiled a list of the best hospitals for physician communication in each state using Hospital Consumer Assessment of Healthcare Providers and Systems data from Center for Medicare & Medicaid Services (CMS). The physician communication star rating combines data from three Hospital Consumer Assessment of Healthcare Providers and Systems (HCAHPS) survey questions and summarizes how well patients feel that their physicians explained things clearly, listened carefully to them, and treated them with courtesy and respect.
The Healthgrades Outstanding Patient Experience Award is given to hospitals that meet specific criteria related to patient satisfaction. Healthgrades evaluates patient experience based on surveys administered through the HCAHPS survey. The HCAHPS survey collects feedback from patients about their experiences during hospital stays and covers various aspects of care, communication, and overall satisfaction with the facility.
For a hospital to receive the Healthgrades Outstanding Patient Experience Award, it must rank in the top percentage for patient experience compared to other hospitals in the nation. This means that the hospital must demonstrate exceptional performance in areas such as nurse and doctor communication, responsiveness of hospital staff, pain management, cleanliness, and other aspects of the patient experience.
Receiving this award indicates that BCHC has received positive feedback from a significant number of its patients, suggesting a commitment to providing high-quality care and a positive patient experience.
"We owe this achievement to our exceptional staff and healthcare professionals, whose dedication and passion for patient care are unparalleled," added Kristie Stricklin, Interim CEO. "It is their commitment to our patients that allows us to stand out as a top healthcare institution, and we remain steadfast in our mission to serve our community with the highest standards of care and compassion."