Bittner Grandchildren Donate In Memory of Grandmother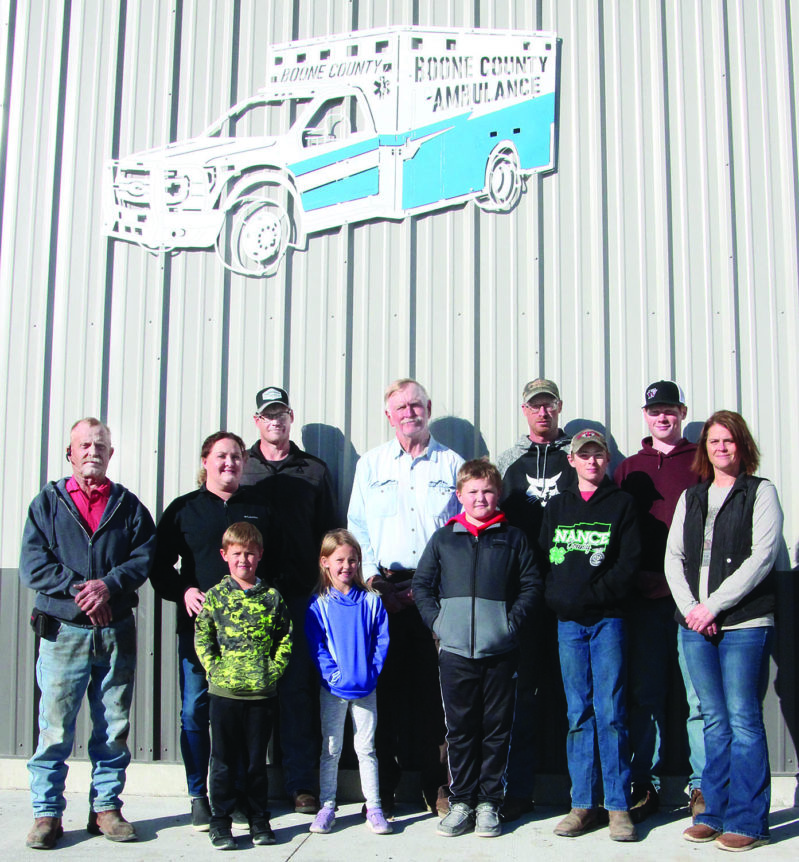 Bittner Grandchildren Donate In Memory of Grandmother
By: Aprill Murphy
ALBION, Nebraska (November 7, 2022) – Boone County Health Center (BCHC) Foundation receives a surprise sign for the new ambulance garage.
The sign, gifted by the grandchildren of Keith and the late Mary Bittner, is a way to remember their grandma. Pictured is Keith and Mary's son Brandon, his wife Lacey with their children Aidan and Landon as well as son Brad, wife Shauna and their children Grant, Jase and Jaida. Shauna, one of the daughters-in-law, has worked for the hospital for the past 17 years.
Clyde Stuhr with Patriots Landing of Petersburg professionally crafted the metal sign located on the building. Design input came from Keith Bittner and Boone County ambulance driver Rusty Bruland.
Currently, $193,000 have been raised, with a goal of $300,000 by the end of the year. All donations are appreciated, with the more significant contributions of $5,000 or more recognized on a separate outdoor sign at the new garage. Donations can be dropped off or mailed to the BCHC Foundation office.