CEO Tanya Sharp Named Rising Star Under 40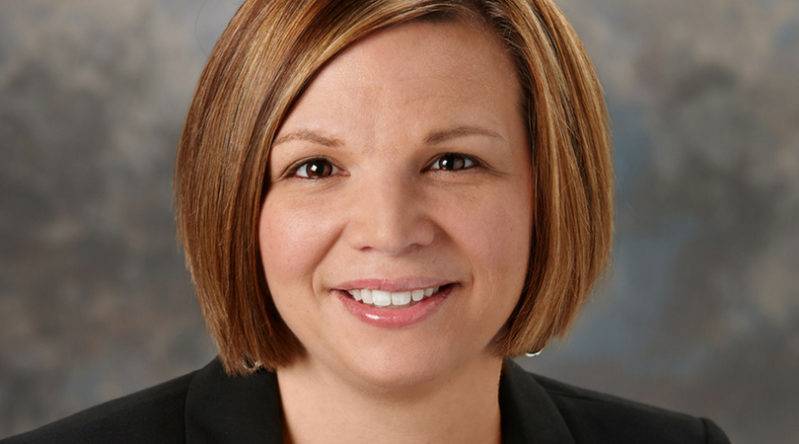 CEO Tanya Sharp Named Rising Star Under 40
By: Boone County Health Center
Boone County Health Center (BCHC) President and Chief Executive Officer (CEO) Tanya Sharp has been named on Becker's Hospital Review's list "Rising Stars: 90 Healthcare Leaders Under 40."
After two years as Chief Financial Officer (CFO) Sharp rose to CEO at BCHC in July of 2017. In just over a year, she has orchestrated an in-depth strategic plan for BCHC and has overseen the building of a new satellite clinic in Newman Grove. Sharp also carried BCHC through a master facility plan to identify future facility needs.
"A lot is changing in health care right now, and Tanya has done a great job creating and supporting a culture that embraces that change for the continued success of the Health Center," said BCHC Board Vice President Paul Groeteke.
"I'm honored to earn this award but, even more than that, I'm excited for what this means for the Health Center," said Sharp. "We are on the map at a national level for the quality, innovative care we offer in our rural area."
At BCHC, Sharp manages the day-to-day operations of the hospital and clinics and makes sure the Health Center is financially sound and compliant with governing agencies and accrediting bodies. She is the head of the leadership team at BCHC in developing, prioritizing and executing short and long term plans based on organizational goals and strategic planning.
On a state level, Sharp serves as a mentor to other health care executives enrolled in the Nebraska Hospital Association's (NHA) Leadership Institute. She is also an active member of the American College of Healthcare Executives (ACHE) and Healthcare Financial Management Association (HFMA).
On a national level, Sharp was elected by her peers to serve on the National Rural Health Association (NRHA) Board where she is a voice for all of Nebraska on vital rural healthcare issues.
Sharp also serves on the Albion Economic Development Committee and plays an active role on the Region VII Heartland Regional Health Equity Council (RHEC VII) whose mission is to create, promote and integrate policies and programs that end health inequities; the Nebraska Health Association (NHA) Policy and Development Board, which serves as the influential voice of its members in the healthcare legislative and public arenas promoting delivery of quality healthcare; Prairie Health Ventures Accountable Care Organization Board whose goal is to improve health and wellness in rural towns throughout the area; and the Board for Pareto Captive, which helps give mid-sized businesses better choices for employee benefits.
Sharp grew up in Nebraska City. She earned her Bachelor's Degree in Healthcare Administration from Minnesota State University-Moorhead. She has nearly completed her Masters in Healthcare Administration from Western Governors University as well.
She is an ambitious leader whose proactive approach ensures BCHC will be well-positioned to provide quality healthcare to local residents for years to come.