Clinic Construction Check-Up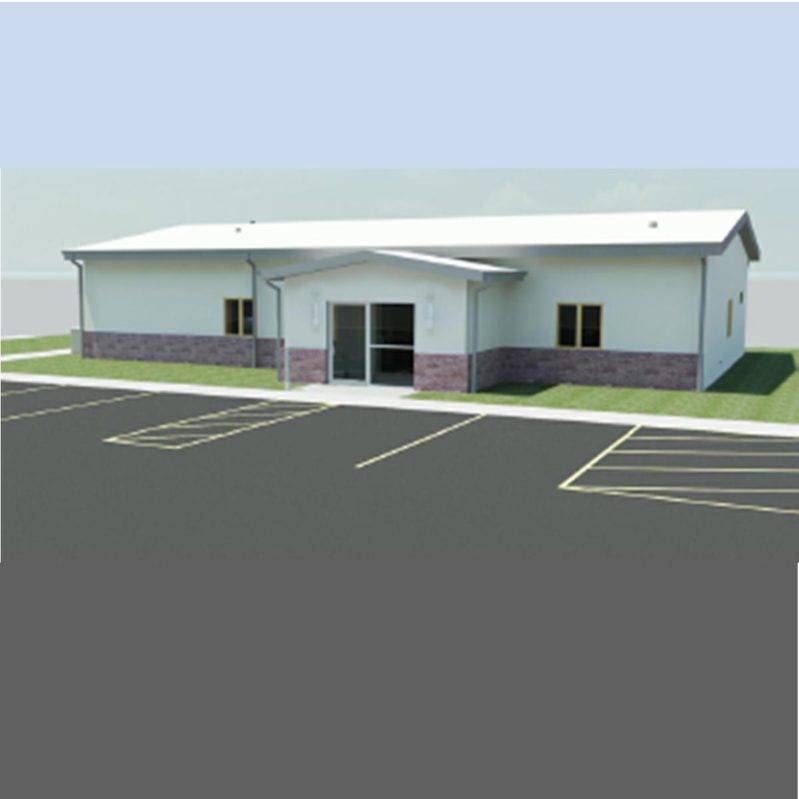 Clinic Construction Check-Up
By: Boone County Health Center
Above is a drawn rendition of what the Newman Grove Medical Clinic will look like when construction is complete.
Construction is going as planned.
"Month by month we continue to make progress," said Boone County Health Center CEO Tanya Sharp. "The building has been delivered and erection has begun."
The exterior water and sewer service have been completed as well as the parking lot pavement. Windows were delivered and will be installed in coordination with the steel siding.
Once the building is fully erected, metal studs will be laid out and installed along with power. When the building is fully enclosed and insulated, a temporary heating system will be put into place to serve during construction.
"I'm happy with the progress we've made so far," said Sharp. "We're moving in the right direction, and I look forward to the day we can open our new clinic doors."