Denise Cook is Now a Nurse Navigator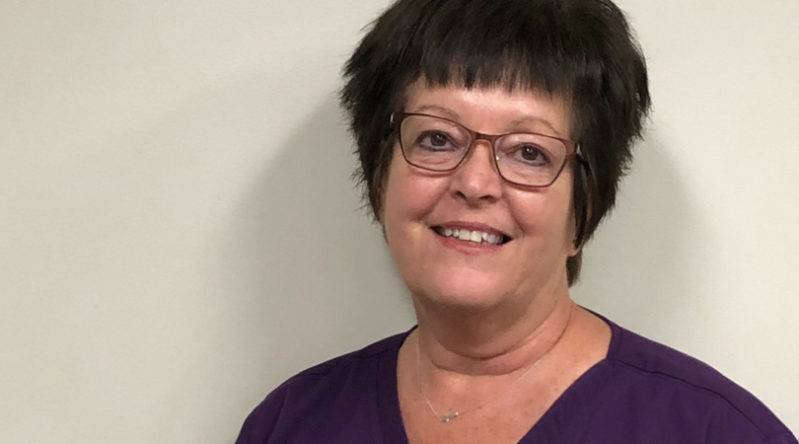 Denise Cook is Now a Nurse Navigator
By: Boone County Health Center
As a new "pod system" starts at the Boone County Health Center's (BCHC) clinic in Albion, Denise Cook, a nurse at BCHC since 1987, has taken on a new role as nurse navigator.
"Our patients know and love Denise," said Clinic Nurse Supervisor Lacy Bottorf. "Her new role as nurse navigator is a great chance for her to positively impact an even greater number of patients."
With the new "pod system" at the clinic, doctors, nurses and staff have been split into three pods. Each pod has four to five providers, up to seven nurses, one nurse navigator and a primary care coordinator.
As a nurse navigator, in her "pod" Cook works closely with the patients of Doctors Kusek and Kohl as well as Physician Assistants Jason Olnes, Kelli Ray and Jacquelyn Brugman.
Other nurse navigators at BCHC are Mary Hellbusch and Jessica Jacobi. Hellbusch works closely with Doctors Travis, Dodds and Pudwill as well as Nurse Practitioner Amy Olnes. Jacobi works with Physician Assistants Sandy Henry, Courtney Ruzek, Erin McKown and Doctors Kramer and Mazour.
Nurse navigators answer patient questions, help patients grasp their provider's orders, and let patients know if they are due for vital checkups. They also follow up with patients after they are seen in the Emergency Room (ER).
"Our nurse navigators are already making a difference in patients' lives," said Bottorf. "Their main focus is on teaching and empowering patients so they can take better care of themselves and stay healthy."
"I'm still working with patients; it's just in a different light," said Cook. "I get to step back and look at the whole picture of health care now."
BCHC continues to hire a number of new nurses as they grow their staff to meet the needs of patients.