Disaster Drill Takes Place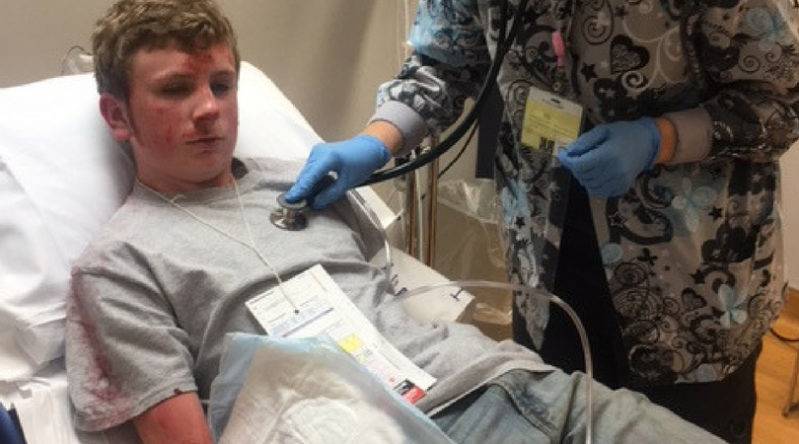 Disaster Drill Takes Place
By: Boone County Health Center
Boone County Health Center (BCHC) along with Cloverlodge Care Center in St. Edward, Genoa Medical Facilities and Emergency Medical Services (EMS) units from Genoa, St. Edward and Cedar Rapids held a full-scale disaster preparedness drill on Tuesday, June 26th.
"The purpose of this drill was to test local medical response systems so we are set up to work well together in a mass casualty event," said BCHC Emergency Room (ER) Supervisor Tara Leetch.
The scenario for the drill was a tornado hitting the area. Volunteers pretended to be victims and were transported to the hospitals by private car and ambulance. Each "victim" had a casualty card with facts about their wounds, vitals, consciousness and other details.
Amy Zaruba, head of the Emergency Preparedness Team at BCHC, and Regional Emergency Manager Tom Smith along with other facilities involved worked with Leetch for eight months to plan this full-scale drill.
"At BCHC, we were chiefly focused on testing our preparation for a medical surge, triage and patient tracking during a mass casualty event," said Leetch.
It is a new government rule that all hospitals which care for Medicare and Medicaid patients must have at least one full-scale drill such as this each year.