Doctor Joins Foundation Board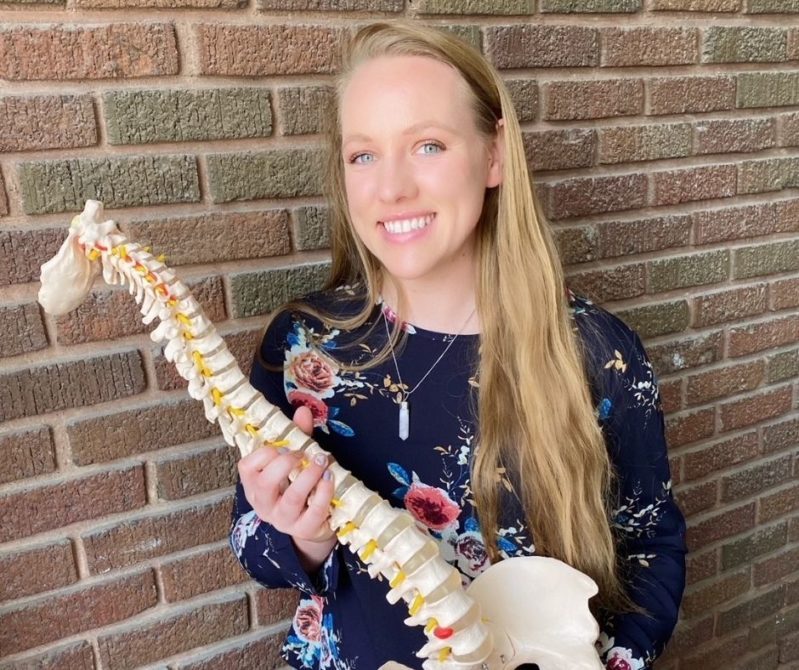 Doctor Joins Foundation Board
By: Boone County Health Center
Chiropractor Dr. Hailey Eckstein will join the Boone County Health Center's Foundation Board of Directors representing the St. Edward area.
"We are fortunate to have Dr. Eckstein on our board. Any time we have a doctor join, it's very exciting. They bring that extra input and insight as we choose which projects to fund. Dr. Eckstein also brings her youth and energy in addition to her doctoral wisdom," said Foundation Director Aprill Murphy.
Dr. Eckstein grew up on a dairy farm in the small town of Larsen, WI. She graduated in 2015 from the University of Wisconsin-Green Bay with a bachelor's degree in Human Biology. Then Dr. Eckstein moved to Davenport, IA where she pursued her Doctor of Chiropractic Degree from Palmer College of Chiropractic, the place where the profession began. Dr. Eckstein graduated in June of 2019 with academic honors.
During her time at Palmer College of Chiropractic, Dr. Eckstein was part of the Palmer Women's Rugby Program as well as the elite Troxell Intern Program where she studied under the direction of specialized Gonstead chiropractors.
Dr. Eckstein has attended many additional hours of instruction through the Gonstead Methodology Institute. She also taught classes in addition to assisting in busy chiropractic offices.
Now Dr. Eckstein has set up her own chiropractic office, Valley Creek Chiropractic, LLC, in downtown St. Edward. As she settles into her new hometown, Dr. Hailey is eager and excited to get a jump start on giving back to the community through service on the Boone County Health Center Foundation Board.