Free Speech Language Pathology Consultation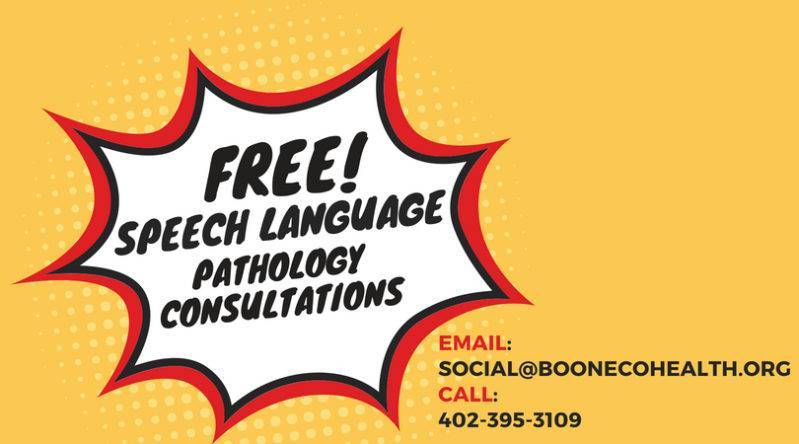 Free Speech Language Pathology Consultation
By: Boone County Health Center
If you answer yes to any of the following questions, contact us for a free Speech Language Pathology Consultation:
Is your child struggling in school?
Does your child have difficulties following teacher directions?
Is your child behind in reading, writing, spelling or other content subjects?
Does your child struggle to say correct sounds?
Do teachers have difficulties understanding your child?
Do you wish your child could do better in school?
Does your child struggle with friends and understanding social relationships?
Are you concerned with your child's behavior in school?
Does your child have a school based Individual Education Plan (IEP)?
Does the following associate with your child: Autism, Dyslexia, Learning Disability, Language Impairment, Down Syndrome, Developmental Delay?
Frequently Asked Questions:
Who pays for this service?
Clinical Speech Language Pathology Services are often covered by your health insurance
Why seek supplemental Speech Language Pathology Services?
Clinical Speech Language Pathology is different than school based speech services; clinical services are not bound to educational qualification standards and can target a wider variety of impacted skillsets.
Do you communicate with the school system?
Yes! We do our best to communicate with anyone you request – medical professionals, school SLPS, teachers, and families.
Set up your child's consultation today! Spend a little time this summer getting your child on the right track for next school year. 
Phone: 402-395-3187