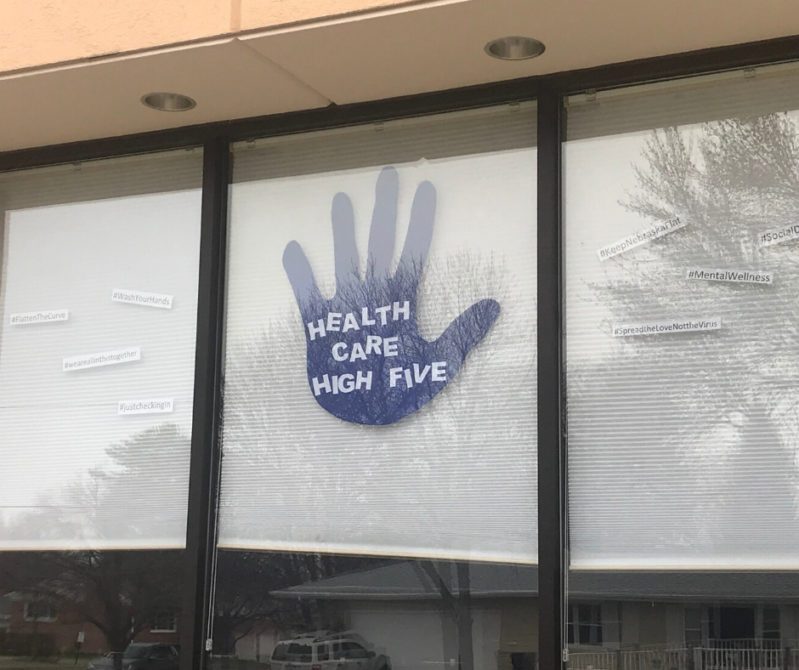 Health Care High Five
By: Boone County Health Center
You may have seen teddy bears in windows around your town. It is a way people are reaching out during the COVID-19 pandemic to feel connected.
Boone County Health Center is joining in the fun, asking people to put a handprint in a street-facing window at home, in businesses and in cars to show support for health care workers serving on the front lines of the COVID-19 pandemic.
"As we practice social distancing, we can still connect! This is a neat way to reach out and say thank you to our health care workers. We are calling it a Health Care High Five. People can trace their hand on paper and cut it out, paint it right on the window or whatever creative idea they can come up with," said Boone County Health Center Public Relations Director Aprill Murphy.
Boone County Health Center has over 275 staff. To help protect them from the disease that has sickened so many health care workers across the world, some staff have started to temporarily work from home. Those still onsite at the Health Center have all been offered cloth masks, which were made and donated by local volunteers.
"We are so grateful for the hundreds of handmade cloth masks we have received from volunteers. Health care workers are on the front lines of this battle against coronavirus, and it is nice to offer them some protection," said Murphy. "We are fortunate they have stepped up, once again, to care for our communities in this time of global crisis," said Murphy.