Health Center Excellence Noted Across Nation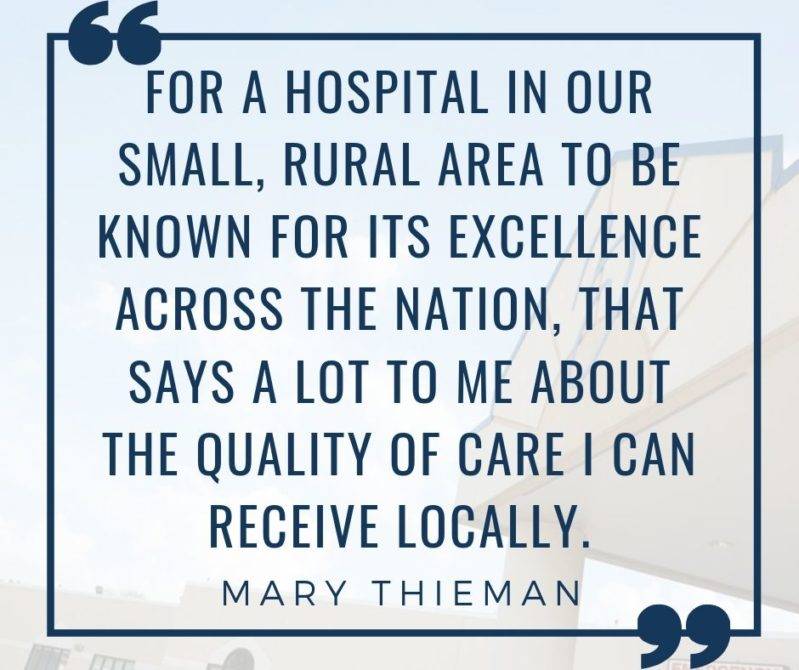 Health Center Excellence Noted Across Nation
By: Boone County Health Center
Boone County Health Center has been recognized nationally by Becker's Healthcare on a list of 67 Critical Access Hospitals to Know. This is the fifth year Boone County Health Center has been named to this prestigious list.
"For a hospital in our small, rural area to be known for its excellence across the nation says a lot to me about the quality of care I can receive locally. I don't have to drive to Lincoln or Omaha. I can go to the doctor right here and save myself the hassle," said Patient Mary Thieman.
In the nearly 70 years Boone County Health Center has served local patients, it has grown from a solitary hospital to an entire health center, including five satellite clinics and more than 15 local specialty clinics.
"Hospitals our size around the country are closing their doors, but we are thriving. I think that says a lot about our visionary Board of Directors over the years and also our local patient support. Local people trust us with their lives and the lives of their loved ones. That is a great honor we don't take lightly. Every day we are working to provide great care for our patients and also looking to the future to see how we can do even better," said President and Chief Executive Officer Tanya Sharp.
Becker's "Critical Access Hospitals to Know" list is produced annually. Boone County Health Center is one of just two Nebraska hospitals to be recognized on the list this year.