Health Center Gives Self-Care Packages to Good Samaritan Staff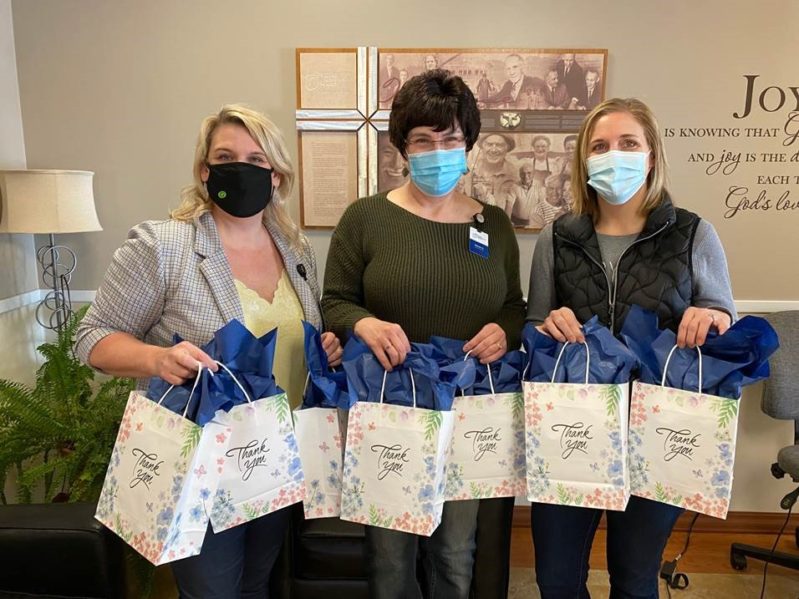 Health Center Gives Self-Care Packages to Good Samaritan Staff
By: Boone County Health Center
Boone County Health Center delivered self-care packages to staff at Good Samaritan Society – Wolf Memorial Nursing Home and Samaritan Estates Assisted Living this week as a way to say thank you for the care staff provided for residents during the COVID-19 pandemic.
The self-care packages contained a bottle of essential oil and a journal. Studies have shown the use of both decreases anxiety.
"Our staff was very grateful to receive these gifts. It's been a hard year, but I'm proud of the way they continue to show our residents the kindness and care they deserve. We are blessed to have such a dedicated team." said Good Samaritan Society
Administrator, Karen Glesinger.
The self-care packages were purchased with a grant Boone County Health Center received from the Nebraska State Suicide Prevention Coalition.