Health Center Kicks-Off 'Delivering the Heartland' Fundraiser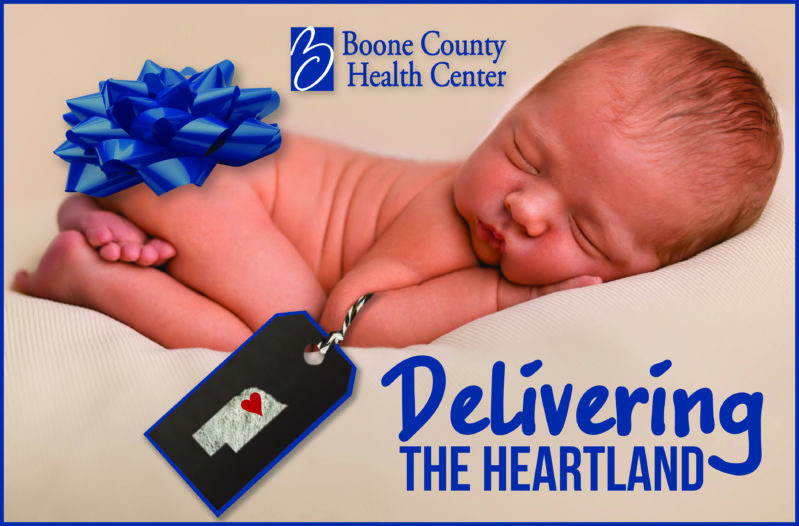 Health Center Kicks-Off 'Delivering the Heartland' Fundraiser
By: Boone County Health Center
Soon families will experience an even more comfortable, private and secure birthing experience with a special Obstetrical (OB) area in the new Boone County Health Center Outpatient Clinic Expansion.
"The original Outpatient Clinic Expansion construction plans did not include this area. However, our providers and nurses are known for their extensive OB training and personalized care, and an ever increasing number of patients across the region are choosing to deliver at Boone County Health Center. Looking toward the future, in order to meet this expanding need, a new OB area was clearly essential," said Tanya Sharp, Health Center President and CEO.
When the hospital was originally built in 1950, funds from the government were used to build the structure. At that time, local people were called upon to raise money for necessary furniture.
In a similar way, funds from the United States Department of Agriculture (USDA) are being used to build the new Outpatient Clinic Expansion, including the OB area. Local people are once again being called upon to raise money for necessary furniture with Boone County Health Center's Priority Project: "Delivering the Heartland."
With a goal of $350,000, this priority project will provide comforting touches of home to the delivery rooms with new furnishings, warm lighting, extra deep bathtubs with jets, a family area with storage, and a pull-out couch.
"We know this is a lofty goal, but young families are essential to the vibrancy of our hometowns. It's important to give local moms the best of both worlds – expertly trained doctors and nurses in a top-notch facility that still has that hometown feel," said Boone County Health Center Foundation Director Aprill Murphy.
"It's an exciting opportunity for people to be part of this historic period in Boone County Health Center history. At a time when other critical access hospitals are closing, Boone County Health Center OB is growing. We want to give people a chance to help ensure we keep quality OB care in our area," said Murphy.