Health Center Now Offers Vest Therapy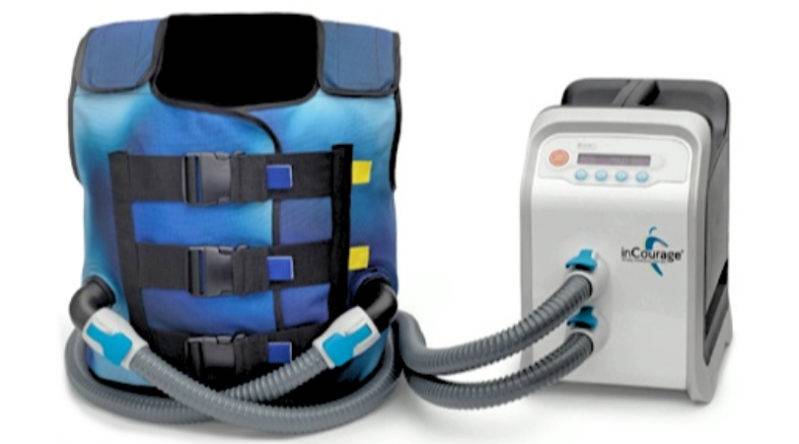 Health Center Now Offers Vest Therapy
By: Boone County
Boone County Health Center's (BCHC's) Respiratory Therapy Services has added vest therapy to its range of procedures.
With vest therapy, the patient wears an inflatable vest that is attached to a machine called a pulsating therapy unit (PTU). The vest vibrates at a high frequency, which applies rapid but gentle air pulses to the chest letting all areas of the lungs be treated at the same time. This helps clear airways and thins and loosens mucus.
Results can differ by patient, but vest therapy can often help make it easier for patients to breath. It may also improve sleep quality and energy levels. Other benefits can be less need for antibiotics or other medicines and fewer hospitalizations, clinic visits, and respiratory infections. Vest therapy can also lead to a greater ability to exercise.
"We are very fortunate to be able to offer our patients vest therapy," said BCHC Registered Respiratory Therapist Jeff Hopkins. "Vest therapy is especially helpful for patients with chronic obstructive pulmonary disease (COPD), chronic bronchitis, pneumonia, lung injury, problems with breathing after surgery, among other conditions."