Historic "TOPPING OFF" Taking Place at Health Center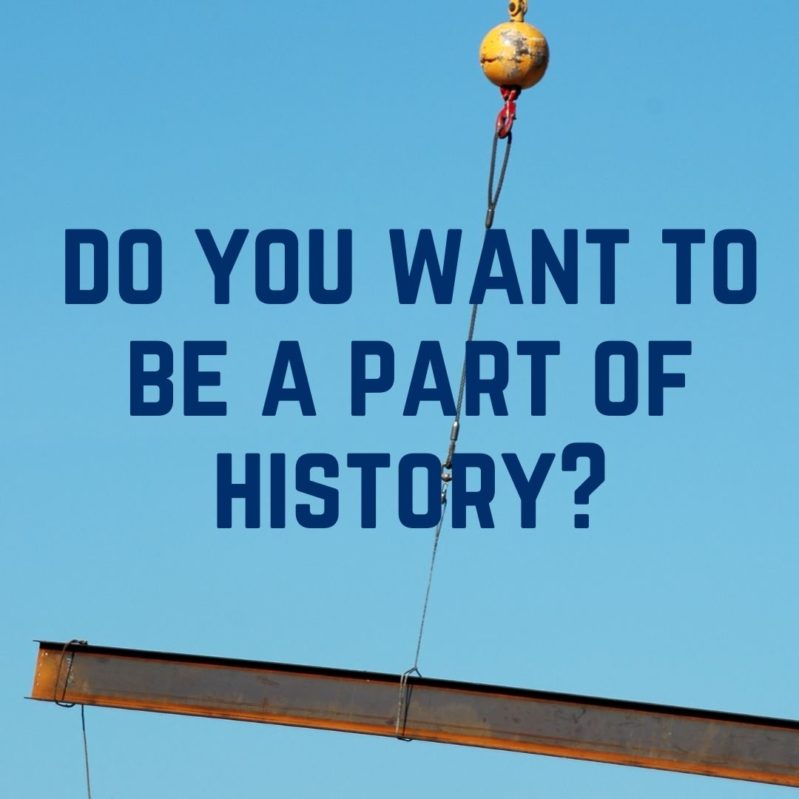 Historic "TOPPING OFF" Taking Place at Health Center
By: Boone County Health Center
As the final beam is ceremoniously raised to take its place at the highest point on the new Outpatient Clinic Expansion on Thursday, November 12th at 2 PM, Boone County Health Center will host a "Topping Off" celebration live on their Facebook page. Staff and citizens have the chance to participate in this historic moment by signing this special beam ahead of time.
For a free will donation, on November 9th, 10th, and 11th from 7:30 AM to 4 PM, the public can stop by and sign the beam. A secure donation box will be placed near the beam which will be located at the southwest corner of the construction site. Donations from the beam signing will be used to kick off this year's priority project "Delivering the Heartland" to provide necessary equipment and special touches of home for the new obstetrical wing housed within the Outpatient Clinic Expansion.
"We had hoped to host the "Topping Off" as an in-person event, but with COVID-19 we've found it necessary to think outside the box so everyone can still take part in this exciting celebration," said Boone County Health Center Marketing Director Aprill Murphy.
The "Topping Off" ceremony is an ancient construction tradition dating back to the Viking era. Now practiced around the world, it recognizes the moment the highest structural element, often a beam, is put into place. At Boone County Health Center's "Topping Off," the beam will be painted blue and Boone County Health Center's mission statement "Dedicated. Caring. Here." will be displayed.
Keeping with tradition, an American flag, a Nebraska flag, and a tree will be placed atop the beam as well. The tree has different symbolism for those who celebrate this ceremony across the world. For some, it recognizes the contribution nature made to the project or bringing life into the building. Others view it as a symbol to celebrate the health and safety of both the construction workers and staff who will one day work inside the building.
At Boone County Health Center, raising the highest beam symbolizes respect for those who follow the highest calling to love and care for their neighbors. This "Topping Off" is an opportunity to show gratitude for all those who have played a role in caring for patients within the walls of the hospital and five clinics since the doors first opened in March 1950. It is also a way to lift up appreciation for the many patients who have entrusted their care to Boone County Health Center over the years as well.
This "Topping Off" marks impressive progress in the Outpatient Clinic Expansion which will bring much needed space, extended specialty clinics, and a large obstetrics area to Boone County Health Center.
For questions about the beam signing or the "Topping Off" celebration, contact Aprill Murphy at 402-395-3252.