Hospital Receives 20K from CL Werner Foundation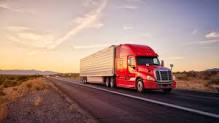 Hospital Receives 20K from CL Werner Foundation
By: Aprill Murphy
ALBION, Nebraska (November 14, 2022) – Boone County Health Center (BCHC) recently received $20,000 in grant funding from the CL Werner Foundation toward the new ambulance garage.
BCHC is raising funds to build a 50 ft x 60 ft steel building to house the Boone County ambulance. A portion of the structure will be used as a maintenance garage for BCHC. Proper storage of the county ambulance is essential to the life of the ambulance. Individuals would need to utilize an independent ambulance company's service without a county ambulance. Having to rely on an outside ambulance company is not ideal because of the added time it will take to arrive, which poses a safety concern for those with life-threatening issues. Costs to the patient could also increase as independent ambulance services are often considered out-of-network with some insurance plans.
The CL Werner Foundation, based out of Omaha, partners with organizations striving to better their communities and donates to well-managed and effective non-profit organizations. Clarence L "CL" started the Foundation. CL was born on a farm in Petersburg, Nebraska, in 1937. His family didn't have much, but their legacy of giving was deeply rooted. Since its formation in 2008, the Foundation has given millions of dollars in gifts and grants to local and national charities and global impact organizations.
To date, the total raised for the ambulance garage project is $213,000, with a goal of $300,000 by the end of the year. Donations can be made payable to BCHC Foundation and sent to the Foundation office.