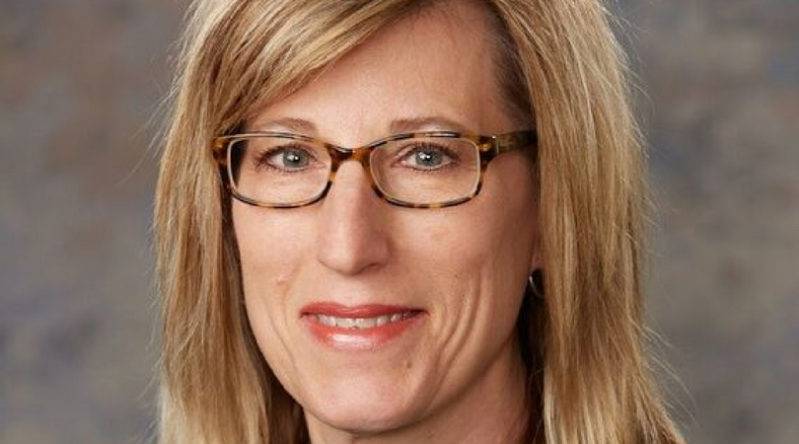 Know the Skin You're In
By: Sandy Henry, PA-C
You know the importance of monthly breast exams, but did you know it's important to check your skin for cancer on a regular basis too?
Skin cancer is the most common cancer in the United States. One in five Americans will have skin cancer at some point in their life. Each year, more new cases of skin cancer are diagnosed in the U.S. than breast, prostate, lung and colon cancer put together, according to the American Academy of Dermatology.
Checking your skin on a monthly basis will make you an expert on your own skin. If a new spot pops up or an old spot starts changing, you'll notice. The sooner skin cancer is found, the earlier treatment can begin, and there is a better chance of a good outcome.
When you check your skin, watch for moles with asymmetry where one half is not like the other. Also keep an eye out for irregular, bumpy edges to the mole. If a mole changes shades from tan to brown or black or white, red or blue this is a concern. Also, look for moles that are larger than 6 millimeters in size. This is about the size of a pencil eraser.
As you check your skin, don't forget to look between your toes and lift breasts to check underneath. Use a mirror or ask for help seeing hard-to-see areas including your scalp. If you find a mole or spot that concerns you, make an appointment with your Primary Care Provider (PCP) to have it looked at.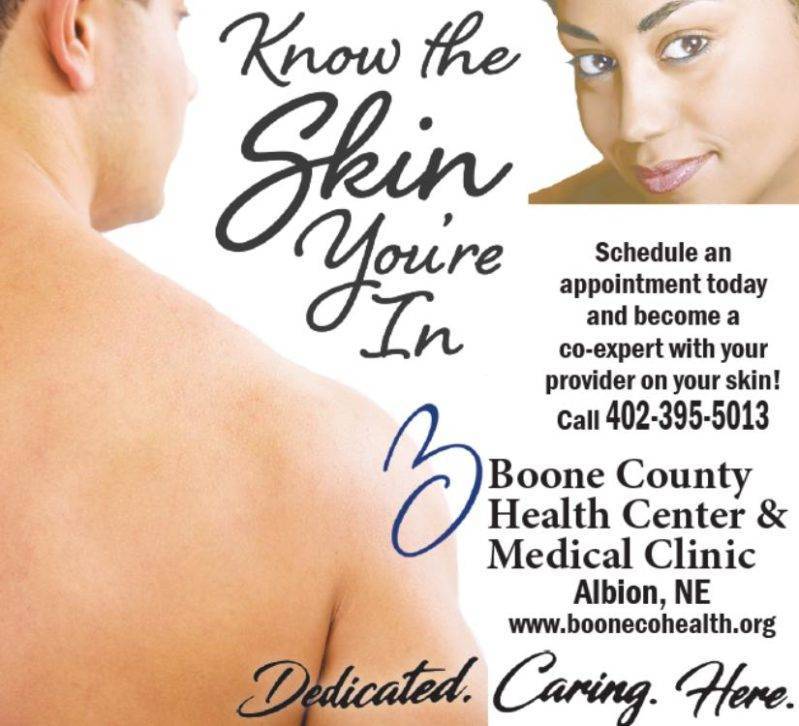 Ask your PCP to check your skin at your annual exam or schedule a special visit to have your entire body checked and documented. This will allow you and your PCP to become co-experts on what your skin looks like so changes are easier to spot sooner. This should be done yearly or more often if you have concerns.
At Boone County Health Center (BCHC), your PCP can help find suspicious moles, take a sample for a biopsy and remove problem moles or, in some cases, refer you on to a specialist.
With changes in our world's ozone layer over the years, skin cancer is no longer just an elderly disease. Make sure to check children and your spouse or significant other as well.
Skin cancer is very treatable, but the key is finding it as early as possible before it become more serious.