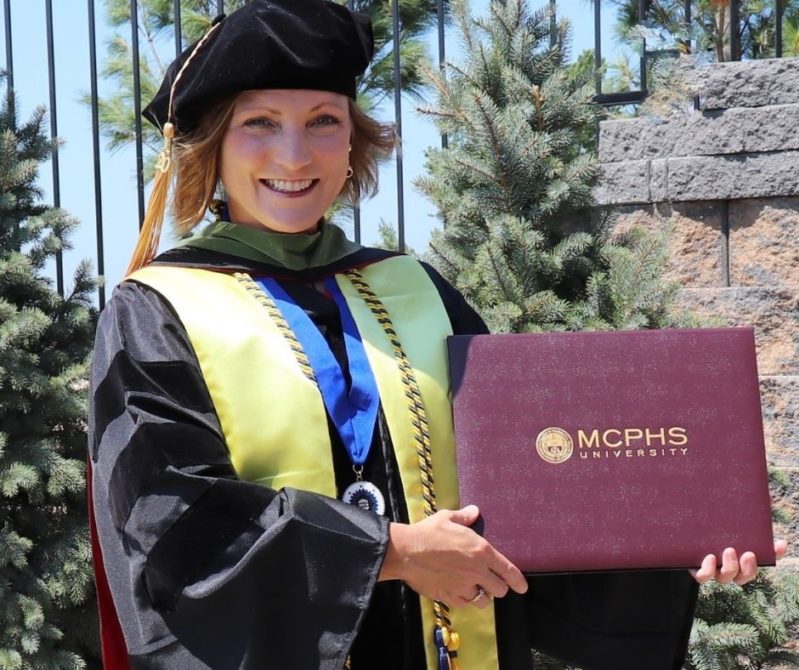 McKown Earns Doctorate
By: Boone County Health Center
Erin McKown recently earned her Doctorate of Science in Physician Assistant Studies (DScPAS) from Massachusetts College of Pharmacy and Health Sciences.
This new degree is the highest level of education a Physician Assistant may obtain. McKown, DScPAS is one of the first in the nation to earn this new degree, graduating with a high academic GPA of 3.963. McKown, DScPAS was recognized for this excellence with nomination and induction into the academic honor society Phi Kappa Phi.
"I enjoy educating and explaining medical issues to both patients and students. It is because of this passion that I decided to pursue a doctorate level of education which will enable me to expand my career in academic medicine," said McKown, DScPAS. "I have been practicing rural family medicine for 20 years and I would like to expand my role to be able to pass on the experience and knowledge I have developed through practice to others. This will be accomplished by teaching, medical journal writing, and research."
The Doctorate of Science in Physician Assistant Studies is a five-semester program. McKown, DScPAS was able to obtain this degree completely online, due to her previous education on campus at the University of Nebraska Medical Center where she obtained a Masters of Physician Assistant Studies in 2000.
McKown, DScPAS grew up in Genoa and now resides in Albion with her husband and two children. She is a familiar face at Boone County Health Center, where she has been caring for patients since 2003.