McKown Resigns to Pursue Opportunity as Professor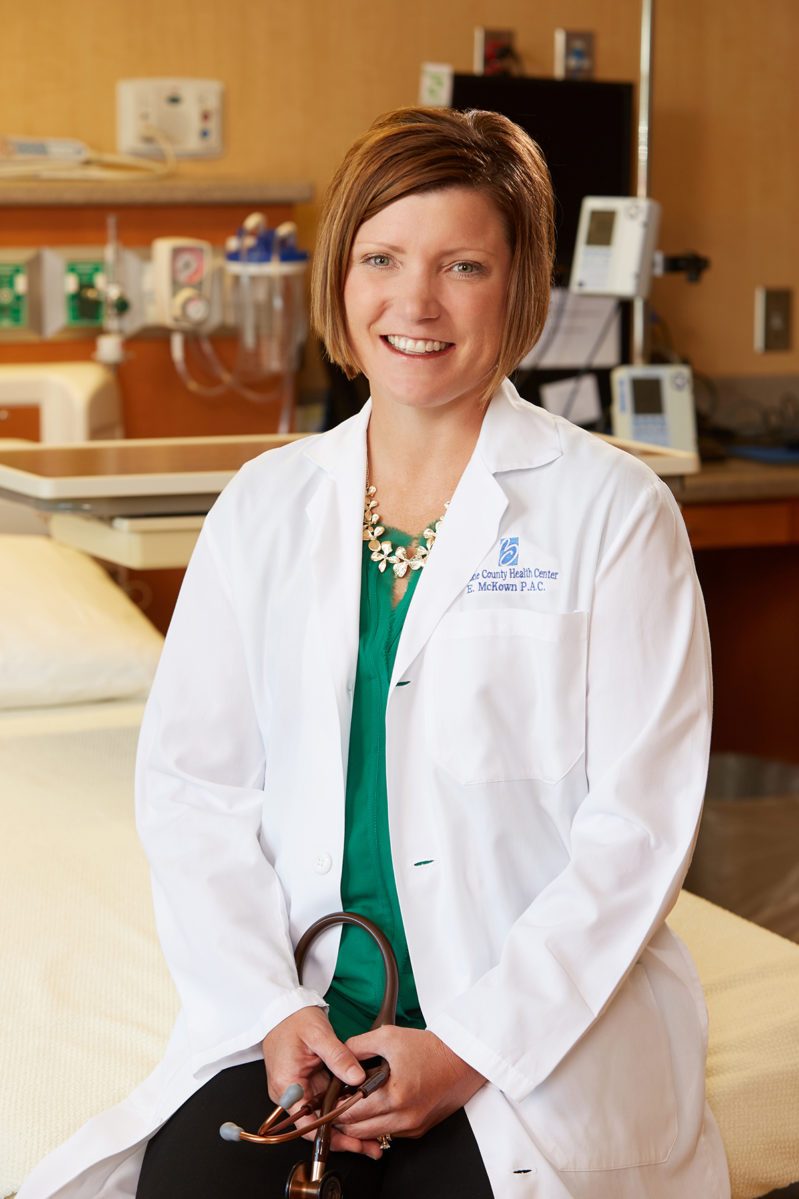 McKown Resigns to Pursue Opportunity as Professor
By: APRILL MURPHY
ALBION, Nebraska (March 30, 2022) – Last week Erin McKown, DScPAS, PA-C announced her resignation from Boone County Health Center (BCHC) at the monthly medical staff meeting. "Erin has been an integral part of Boone County Health Center for many years. She has a dedicated patient following. We are committed to continuing to meet the needs of her patients and the communities she served," said Tanya Sharp, BCHC's CEO.
McKown has accepted a position as an Assistant Professor with the Physician Assistant Program at Creighton University School of Medicine.  She recently received her doctoral degree in 2020 from the Massachusetts College of Pharmacy and Health Sciences with a concentration in educational leadership.  This degree prepared her to further her career in academic medicine.
The last day McKown will be seeing patients is June 6th. "As I leave the rural area and clinical practice, I will forever be grateful for the opportunities and experiences I have had. These have shaped my career and provided me with the platform to teach future medical professionals the importance of excellent quality, personable care," said McKown.  She and her family will be moving to the Omaha area following her resignation.
After graduating from the University of Nebraska College of Medicine in 2000, McKown practiced at the Callaway District Hospital in Callaway, Nebraska, before joining the medical staff at BCHC in 2003.  "In the 18 years of being Erin's supervising physician her standards of quality patient care and clinical judgment have been outstanding. I am proud of her recent doctoral achievement which she can use to educate future providers and advocate for rural health," said Lynette Kramer, Chief Medical Officer at BCHC.
Letters have been sent out to patients who have identified McKown as their Primary Care Provider notifying them of her resignation.  McKown saw patients at both the Boone County and Newman Grove Medical Clinics. "I have confidence in our medical staff and entrust that my patients will continue to receive excellent quality care," said McKown. Patients are asked to designate another primary care provider at BCHC by calling their local clinic.