New ACO-Annual Wellness Encouraged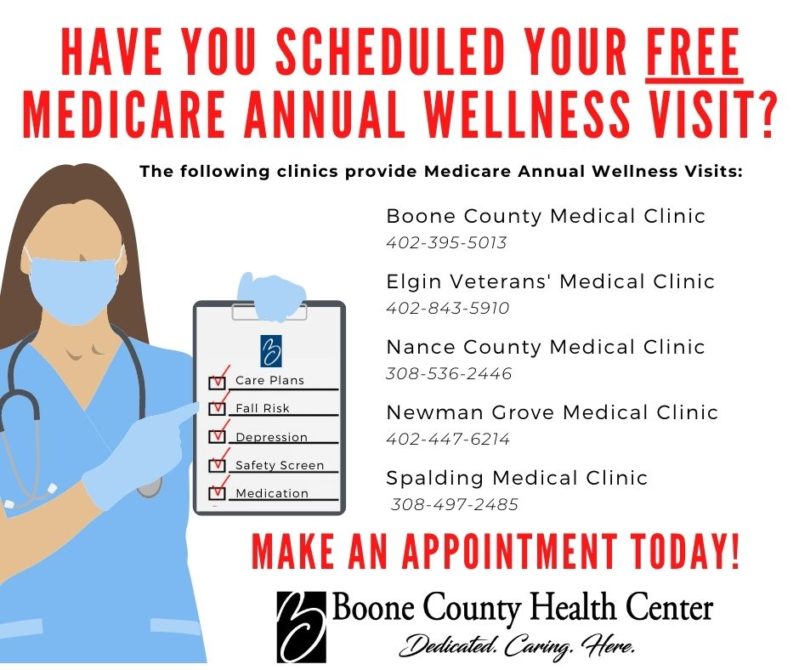 New ACO-Annual Wellness Encouraged
By: Aprill Murphy
ALBION, Nebraska (May 11, 2022) – Boone County Health Center (BCHC) recently joined Bryan Health Connect Accountable Care Organization (ACO).
An ACO is a network of health care organizations that share financial and medical responsibility for patients, especially for Medicare and Medicare Advantage patients. ACOs collectively work together to ensure patients receive the highest quality of care at the lowest cost possible. Together, they focus on the quality of care, patient needs, patient experiences, and costs.
The Health Centers' previous ACO was Caravan Health. "The switch made sense," said Chief Medical Officer Dr. Lynette Kramer. "ACOs change over time, and Bryan Health Connect is now a great fit for BCHC. This ACO is Nebraska-based, so many of the other hospitals in this group are similar in size and patient demographics."
ACOs focus on the coordination of care targeting Medicare and Medicare Advantage patients. The goal of coordinated care is to ensure that patients receive the right care at the right time and in the right place. Health care teams must carefully manage patients with chronic conditions, focus on prevention, and reduce overall care costs.
Additionally, hospitals that participate in an ACO must meet specific quality benchmarks focusing on prevention and carefully managing patients with chronic diseases. The primary emphasis for care management practices in ACOs is patient-centered care, keeping patients healthy and out of the hospital.
Clinical Quality/Population Health Manager Beverly Nelson is a Registered Nurse at BCHC whose focus is just that, keeping patients healthy and out of the hospital. Nelson and a team of Nurse Navigators call patients who qualify for Medicare or Medicare Advantage (mostly patients over 65 years of age) to set up an annual wellness visit. This visit is entirely free for Medicare patients. Medicare has done the research and understands it ultimately SAVES them money to offer annual wellness visits as these visits aim to keep patients healthy and out of the emergency room and hospital.
At an annual wellness visit, nurses and providers collaborate and talk with patients about everything from home safety such as railings and rugs to healthy eating and medication. This visit can lead to important conversations concerning worries associated with aging such as advance care plans. This visit is good to establish a baseline while feeling healthy so providers can detect issues early if something changes.
ACOs are designed to foster patient involvement, precisely what an annual wellness visit aims to achieve. ACOs encourage patients to keep appointments, become educated, and self-manage their medical conditions, essentially empowering patients to take charge of their health.
The bottom line is that ACOs can improve health care quality and make people healthier, leading to lower total costs of care. Patients are encouraged to be proactive with their health and take advantage of the free annual wellness visit by calling their local clinic.