New Clinic Hours in Albion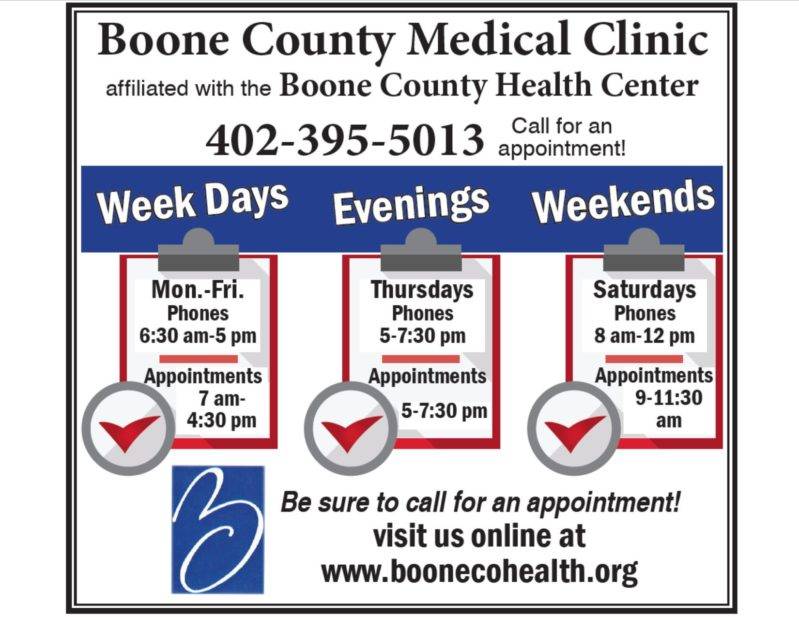 New Clinic Hours in Albion
By: Boone County Health Center
Starting Tuesday, September 5, providers at the Albion Medical Clinic will begin seeing patients at 7 a.m. Monday through Friday.
The phones at the clinic will open at 6:30 a.m. for patients to speak to a nurse or schedule a visit. Prior to this change, providers did not see patients until 9 a.m. Tuesday through Thursday.
 "We want our patients to have easy access to the care they need," said Vice President of Clinic Services Tammy Reigle. "We had feedback from patients that they wanted us open longer hours, so we listened."
In addition to the early-morning hours, the clinic will continue to have a Thursday late-night clinic.  A provider will take appointments until 7:30 p.m. and phones will also stay open until 7:30 p.m.
On Saturdays, providers will continue to see patients from 9 to 11:30 a.m. with phones open 8 a.m. to noon.