New Provider at Health Center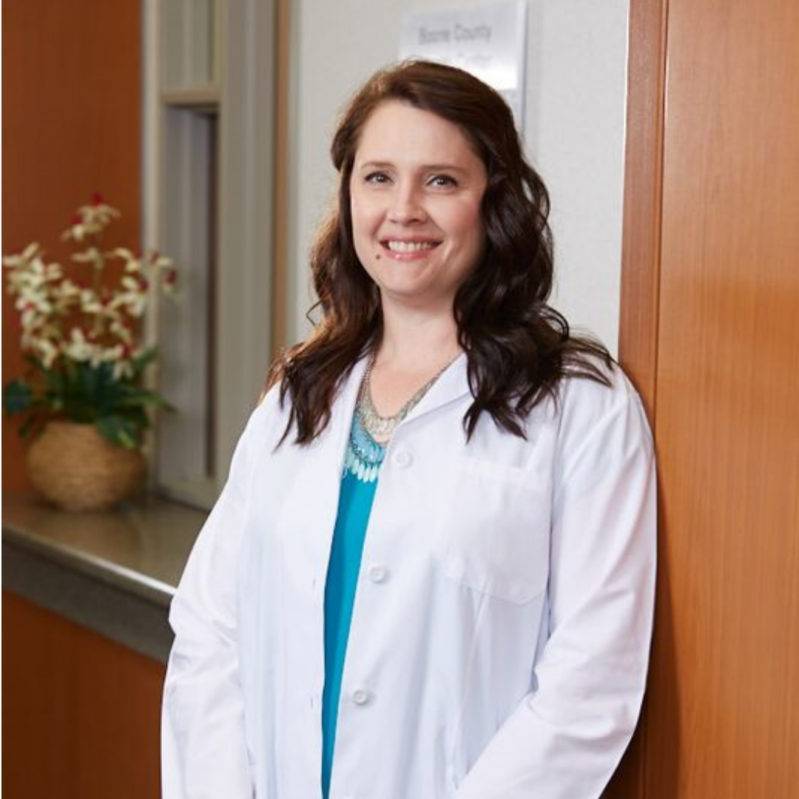 New Provider at Health Center
By: Boone County Health Center
Boone County Health Center (BCHC) is pleased to announce Amy Olnes will be joining the medical staff as a Certified Family Nurse Practitioner (FNP-C) following her graduation from the University of Nebraska Medical Center this May.
Olnes has been a registered nurse (RN) at the Health Center since 2013. As an FNP-C, she will be able to do exams, diagnose patients and prescribe medicine.
"Amy will be a great addition to our medical team," said Dr. Pudwill. "She has been an important part of our staff as an RN, and we look forward to working with her in this new capacity as a Family Nurse Practitioner."
Olnes graduated from Albion High School in 1996. She earned her diploma as a registered nurse from Bryan School of Nursing in 2000 and her bachelor's degree in nursing from Nebraska Wesleyan University in 2014.
"I always knew I wanted to further my nursing education and expand my knowledge, so I could give comprehensive care to patients," said Olnes. "I'm excited for the opportunity to work at BCHC as a Family Nurse Practitioner. We have a great group of providers, and I'm happy I can help bring quality health care to our rural area."
Olnes is married to Boone County Health Center Physician Assistant Jason Olnes. They have three children: Taylor 18 and a senior; Avery 14 and a freshman; and Dalton eight and a second grader at Boone Central.