Bridgette Pudwill, MD
Family Practice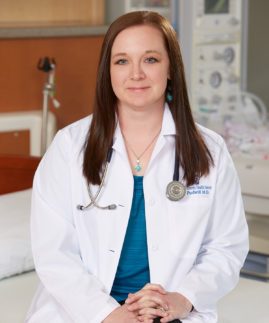 Education
Creighton University Medical Center
Residency
University of Nebraska Medical Center / Saint Francis Medical Center through the UNMC's Family Medicine Residency Program
Certification
American Board of Family Medicine
Biography
Dr. Pudwill grew up in Raeville, Nebraska. She wanted to be a doctor from a very young age and loves living in a small town. At the University of Nebraska Medical Center, Dr. Pudwill dedicated herself to the rural tract and came to Boone County Health Center right after finishing medical school in 2012.
She enjoys family practice because she gets to care for people of all ages, and she loves the challenge of working with many different health issues. She is an extrovert with great communication skills and the ability to think outside the box to problem solve.
Dr. Pudwill's husband Jon trains horses and does competitive team roping. They have two boys and 35 head of horses on land near Ericson. In her spare time, Dr. Pudwill enjoys woodworking. If she wasn't a doctor, she'd be a carpenter.