Danielle Krohn, DNP, APRN
Doctor of Nursing Practice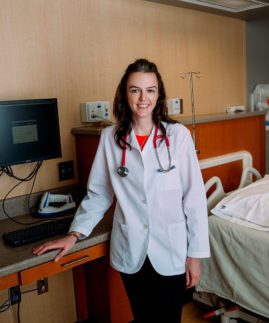 Education
Nebraska Methodist College
Biography
Danielle grew up in Albion and knew from a young age that she wanted to help others.
Prior to advancing her degree, Danielle worked as a nurse at St. Francis Hospital in Grand Island, AseraCare Hospice in Norfolk, and the GSS-Albion nursing home. She was a nurse for 9 years.
Danielle enjoys taking care of patients across the lifespan. She finds reward in getting to know patients and their families.
Danielle and her husband, Tom, were high school sweethearts. They have 2 children who keep them busy with sports activities. In her spare time, Danielle enjoys reading, traveling, and having movie nights at home.