Lauren Jazwick, MD
Ear, Nose and Throat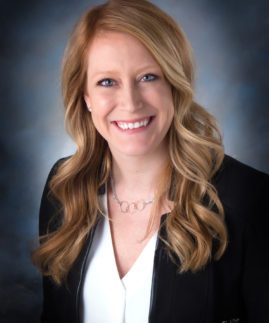 Education
Dr. Jazwick received her bachelors degree in exercise science from Creighton University in Omaha. She earned her Doctor of Osteopathic Medicine degree from Des Moines University, Des Moines, Iowa.
Residency
Jazwick completed her otolaryngology-head and neck surgery residency at the University of Nebraska Medical Center in Omaha.
Certification
American Red Cross Certified in Cardiopulmonary Resuscitation// Advanced Cardiac Life Support// Basic Life Support// Rapid
Responder
Biography
Dr. Jazwick is from Bradshaw, Nebraska. She is a member of the American Academy of Otolaryngology-Head and Neck Surgery, American Head & Neck Society, American Rhinologic Society, International Surgical Sleep Society, American Osteopathic Association and American Medical Association.
Phone
(402) 395-3180