Jason Olnes, PA-C
Physician Assistant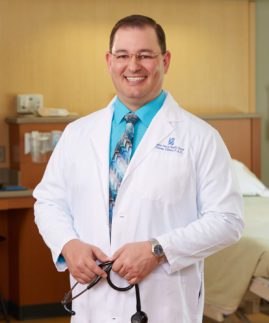 Education
University of Nebraska – Lincoln / University of Nebraska Medical Center (UNMC)
Biography
Jason Olnes, PA-C grew up in Albion. He met and began dating his wife, Boone County Health Center (BCHC) Nurse Practitioner Amy Olnes, in junior high. In college, Jason was a running back on the 1995 National Championship Husker football team.
Jason graduated from the University of Nebraska in 2000 with a Bachelor of Science degree and from the University of Nebraska Medical Center in 2007 with his Physician Assistant Degree. He worked in Omaha for five years before coming back to Albion to work and raise his family in a rural area in 2013.
Family medicine appeals to Jason because of the variety of ways he can help people. Each day is different, and the most rewarding part of his job is being able to see someone start to feel better. In his spare time, Jason enjoys golfing and fishing. He and his wife Amy have three children and live outside of Albion.