John Mazour, MD
Family Practice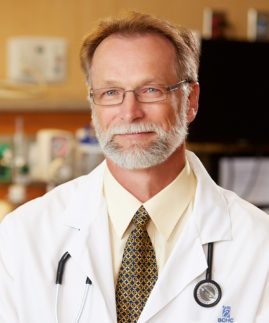 Education
University of Nebraska Medical School / Advanced training at the Creighton University Medical Center as a practitioner and instructor in the Creighton Model Fertility Care and Napro Technology
Residency
Primary Care with the Rural Training Track in Grand Island through the University of Nebraska Medical School
Certification
American Board of Family Medicine
Biography
Originally from Nelson, Nebraska, Dr. Mazour grew up with many different interests, from science and health to construction and farming and always felt a strong desire to "help people." He attended the University of Nebraska-Lincoln, where he earned his bachelor's degree in engineering, and following graduation, secured a great job in the industry. Despite doing work he enjoyed that was challenging and engaging, Dr. Mazour never quite felt convinced that he was where he was supposed to be. Within a few short years, his desire to help people became a top priority, and so in 1987, he responded to that call and entered medical school.
Now, Dr. Mazour has spent the past very fulfilling 28 years caring for patients at Boone County Health Center and feels he is exactly where he is meant to be, doing what he is meant to do.
Dr. Mazour and his wife Kay live outside of Albion and have six grown children and several busy little grandchildren. In his spare time, he enjoys watching sports of all kinds; playing golf, tennis, basketball, cribbage, and cards; riding horses; and traveling for competitive ranch sorting.