Sean Kohl, MD
Family Practice and Wound Care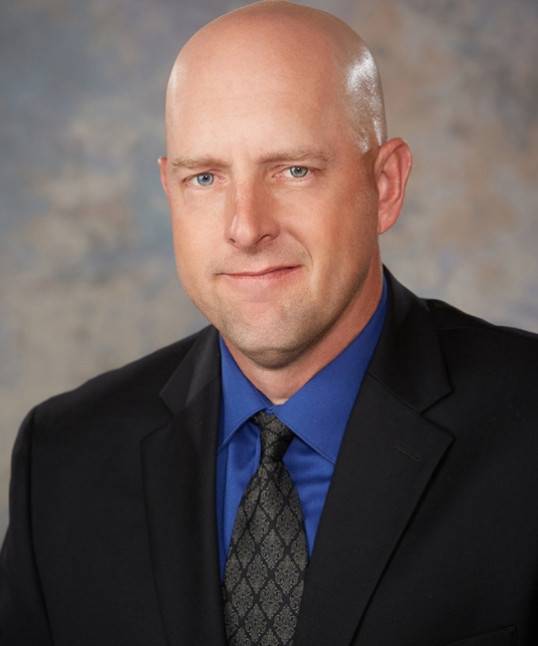 Education:
Graduated 1995 Biology/Chemistry at University of Nebraska Kearney
Graduated 2001 Doctorate of Medicine at University of Nebraska Medical Center
Residency:
Primary Care Program at University of Nebraska Medical Center
Rural Training Track at University of Nebraska Kearney
Fellowship:
American Academy of Family Physicians
Nebraska Academy of Family Physicians
Certification:
Board Certified with Nebraska Academy of Family Practitioners
Advanced Trauma Life Support
Advanced Cardiac Life Support
Pediatric Advanced Life Support
Biography:
Dr. Kohl is a friendly extrovert who moved to Albion in junior high when his father became a doctor at Boone County Health Center (BCHC). As a high schooler, he worked at BCHC in Health Information Management and job shadowed with his dad.
Dr. Kohl was drawn to medicine because he enjoys taking care of people. He chose to specialized in family medicine because of the variety and challenges it offers and also because it allows him to live in a rural area. Dr. Kohl runs the Wound Care Clinic at BCHC and credits wonderful teamwork and dedicated nursing staff in the overall patient satisfaction seen at BCHC.
Dr. Kohl lives near Loretto with his wife Jamie and their five children. In his spare time, he enjoys woodworking, building and repairing furniture, cutting hay, riding horses, fishing and hunting. Dr. Kohl began practicing at BCHC in 2012.
More/Other Information:
Previous Service:
Saunders Medical Center – Wahoo, NE
Medical Director of South Haven Living Center in Wahoo Medical Director for Hospice of Saunders County
Medical Director of Weston Volunteer Squad
Medical Director of ER for Saunders Medical Center
Trauma director for Saunders Medical Center
Phone
(402) 395-3180