Renovated East Entrance at BCHC Now Open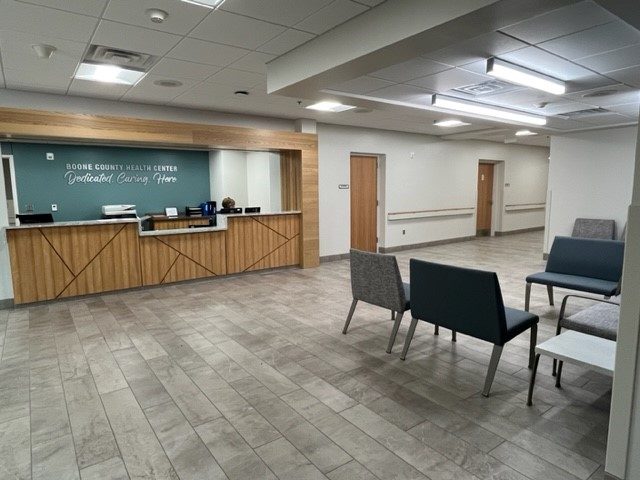 Renovated East Entrance at BCHC Now Open
By: Aprill Murphy
ALBION, Nebraska (August 30, 2023) – Boone County Health Center (BCHC) recently passed state inspections of Phase II. The east emergency and hospital entrance are open again.
Phase II consisted of a renovated hospital and emergency entrance, waiting area, treatment room, respiratory therapy and pharmacy. This renovation project aimed to create a more efficient, patient-centric environment.
"The renovation improves the overall infrastructure, accessibility, and aesthetics of the entrance, making it more welcoming and efficient for patients, visitors, and staff," said Kristie Stricklin, Interim CEO. "We also want to thank our patients for sticking with us during this renovation process, as we understand it has been inconvenient."
Patients seeking emergency care, visiting a hospital patient, utilizing treatment room, respiratory therapy or patient accounts services should use the east door. Patients coming for laboratory or radiology services such as mammograms can also use these doors. However, patients should continue to use the south entrance for medical clinic, specialty clinics, surgery, cardiac rehabilitation, and physical, occupational and speech therapy services.
The south entrance doors will now close at 5:00 pm.