Safe Sleep Hospital Champion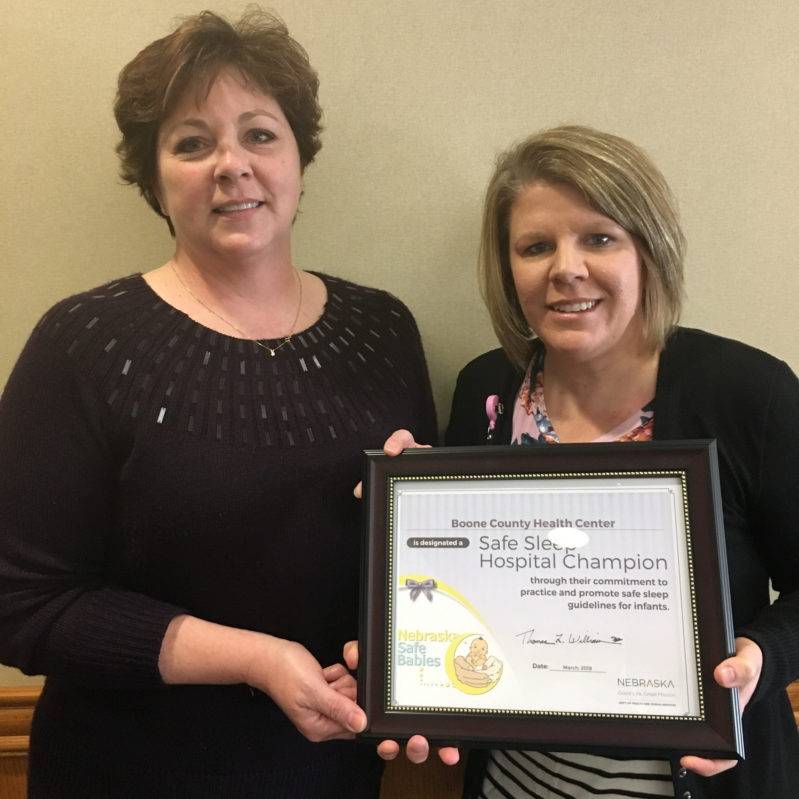 Safe Sleep Hospital Champion
By: Boone County Health Center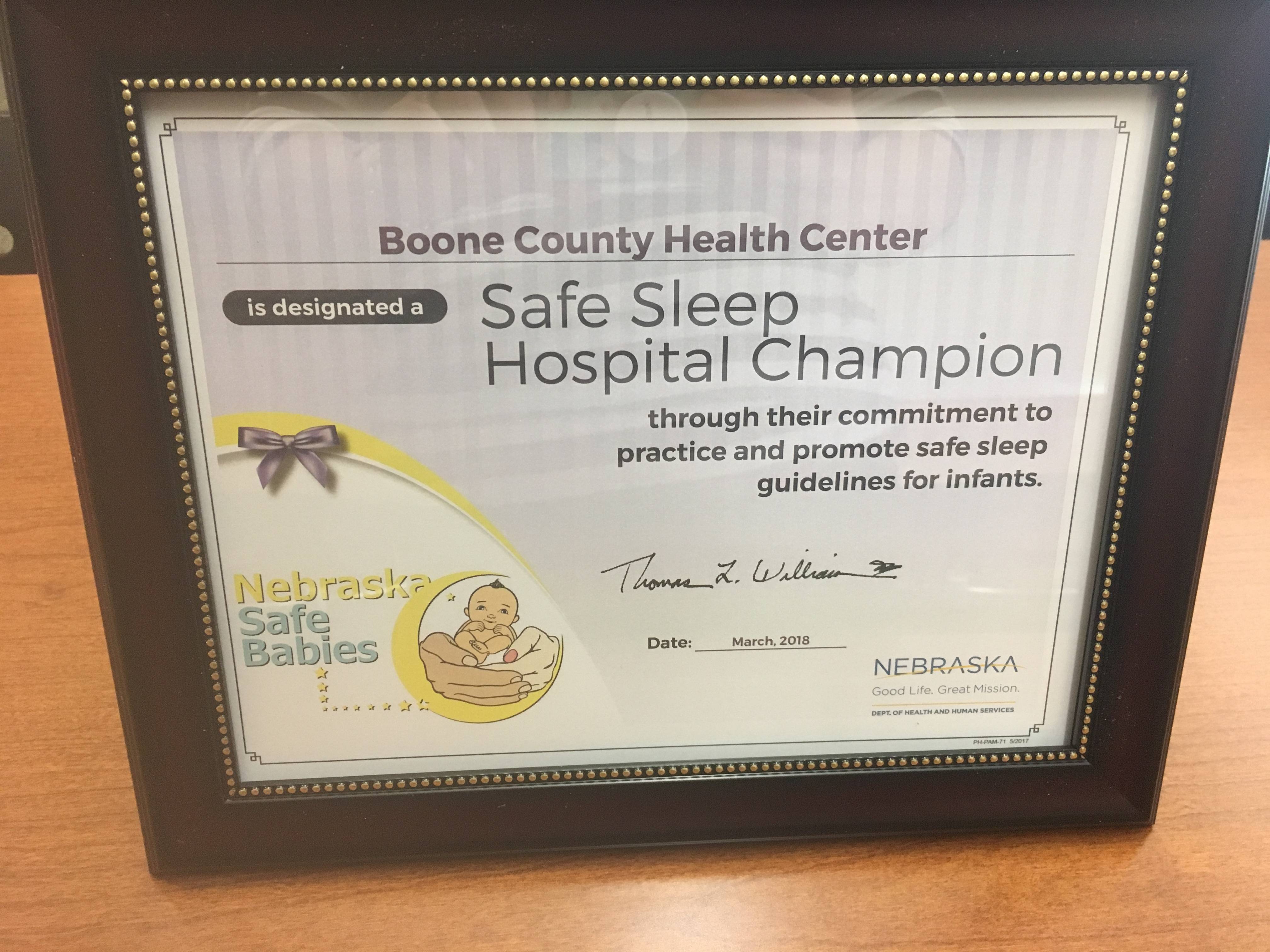 Boone County Health Center (BCHC) has become a "Safe Sleep Hospital Champion." This is part of an effort to teach parents about safe sleep so every baby can celebrate their first birthday.
"Safe sleep for a newborn means letting them sleep alone, on their back, in a crib," said Obstetrics (OB) Director Maria Kinney. "A growing number of Nebraska hospitals are 'Safe Sleep Champions.' I am excited we can be as well, because it means we are ready and able to teach parents how to keep their infants safe while sleeping."
To become a Safe Sleep Hospital Champion, BCHC had to write a Safe Sleep in Newborns Policy, teach all nursing staff about safe sleep, make a training plan that calls for yearly teaching, and have safe sleep in their dismissal instructions. Kinney will also now check on newborns sleeping at the hospital to make sure BCHC is offering a safe sleep setting and showing parents how to help a baby sleep safely.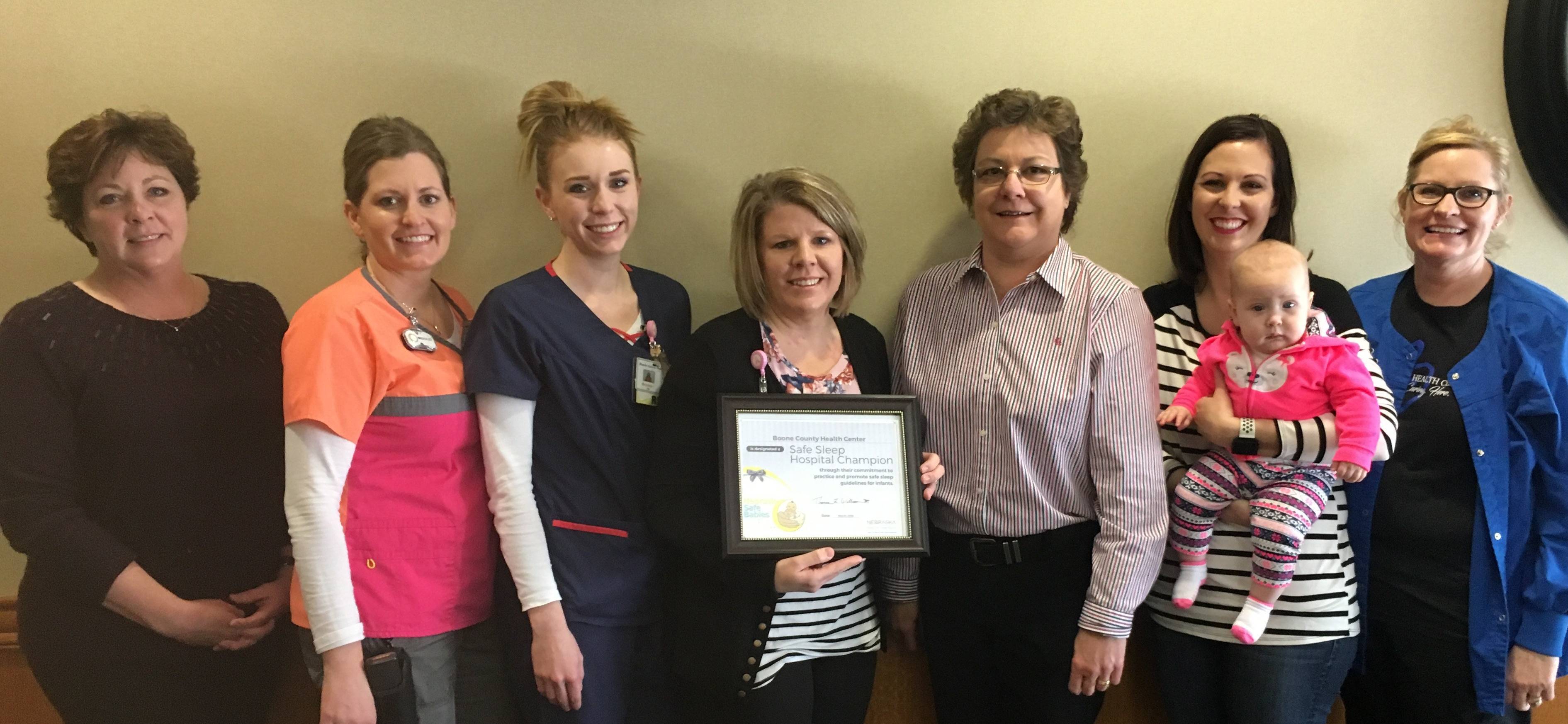 Nebraska Department of Health and Human Services staff Jackie Moline was at BCHC on March 22nd to speak about the value of safe sleep for newborns and give BCHC the "Safe Sleep Hospital Champion" certificate.