Save a Life – Know the Signs of Suicide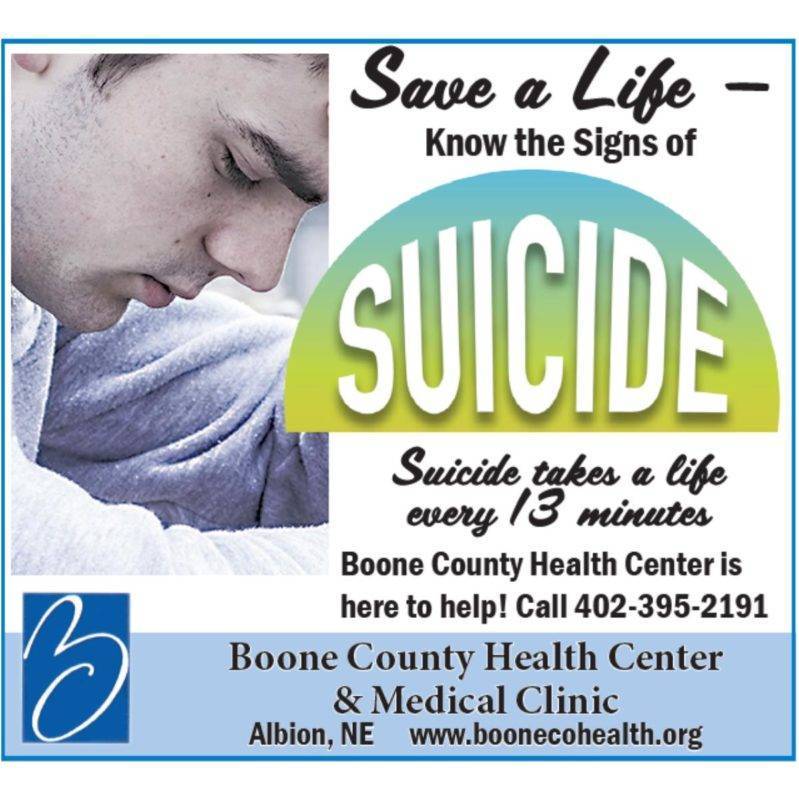 Save a Life – Know the Signs of Suicide
By: Kathy Schindler, LCSW, LIMHP
Suicide takes a life every 13 minutes. It is the 2nd leading cause of death for 15-34 year olds in the US.
When a person is suicidal and just wanting to die, they may feel like they are walking around in a haze. They might not know where to turn for help.
If you know the warning signs and what to do if you spot someone who is suicidal, you can help save a life.
So here are 16 signs a person may be suicidal:
Pulling away

– dodging friends or skipping events they used to enjoy.

Changes in sleep

–sleeping too much or too little.

Unsafe, reckless actions

–driving too fast or putting themselves in unsafe situations because they don't care what happens to them.

Drinking

– starting to drink when they never did before or drinking more than normal for them.

Substance use

– starting to use drugs or using drugs more than they had in the past.

Bodily pain

– aches and pains that won't go away. (This can be one of the easiest signs to miss.)

Saying goodbye

– goodbyes to friends and family.

Giving away things they value

– they may give them away because they feel like they will no longer need them.

Talking or writing about wanting to die

– never think someone talking about wanting to die is just looking for attention. Take them very seriously and get help.

Feeling hopeless

– if a person feels like nothing is going well and they are worthless, get help.

Feeling trapped or in too much pain

–feeling stuck and like there is no way out but death.

Having big mood swings

– these mood swings will seem out of character for them and without a cause.

Looking for a way to kill themselves

– this might be through internet searches or asking questions about how to kill themselves.

Talking about being a burden

–feeling like everyone would be better off without them.

Acting nervous or shook up

– more than what's normal for them and without a reason.

Anger or rage

– anything that is different, unexplainable and more than their normal.
If you notice these signs in a friend, loved one or even yourself, get help. You can:
Call 911 if you fear someone's life is in danger and you need help right away

Call the free Suicide Lifeline at 1-800-273-8255

Text the word HOME to 741-741

Call Boone County Health Center (BCHC) at 402-395-2191
At BCHC, we have a social worker onsite who can connect you or the person struggling with the help they need.
We offer counseling and telehealth psychiatry to help the person be happier and healthier. We also have telehealth counseling at a discount of just $15.
When someone is struggling with suicide, you can help. By knowing the warning signs and what to do, you can save a life.
For more information about suicide and how to prevent it, visit: 13minutes.org.