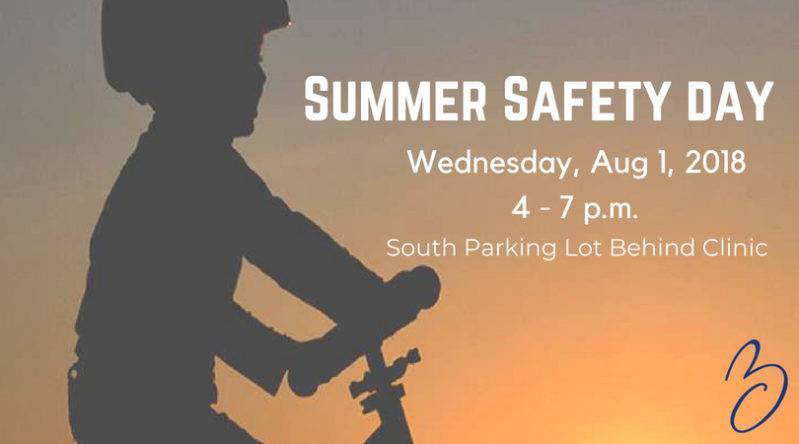 Summer Safety Day
By: Boone County Health Center
On Wednesday, August 1st from 4 – 7 p.m. Boone County Health Center (BCHC) will host a Summer Safety Day in the south parking lot behind Boone County Medical Clinic.
Kids are welcome to bring their bikes to the event. Free helmets will be given away while supplies last, compliments of Cornhusker Motor Club. Bomb pops and other prizes will be given away as well.
The City of Albion Police Department and Boone County NE Sheriff's Office will set up a "mock car" to teach vehicle blind spots and other bike safety tips. They will also hand out free bike safety booklets.
As a highlight of the event, free car seat inspections will be offered by a certified car seat technician.
"Three out of four car seats are either installed wrong or are not used correctly," said Prevention and Community Health Coordinator Nicole Levander. "Parents want their kids to be safe, but it can be hard; every car seat is so different. That's why we're here to help."
"Many times, parents or grandparents don't realize car seats expire, but they do," said Levander. "So we will be accepting old, expired car seats, which we'll take to a recycling center in Lincoln."
For a free car seat inspection, call 402-395-3165 to set up an appointment. (Appointments are helpful but not required.)