Vicki Rother Wins Caring Kind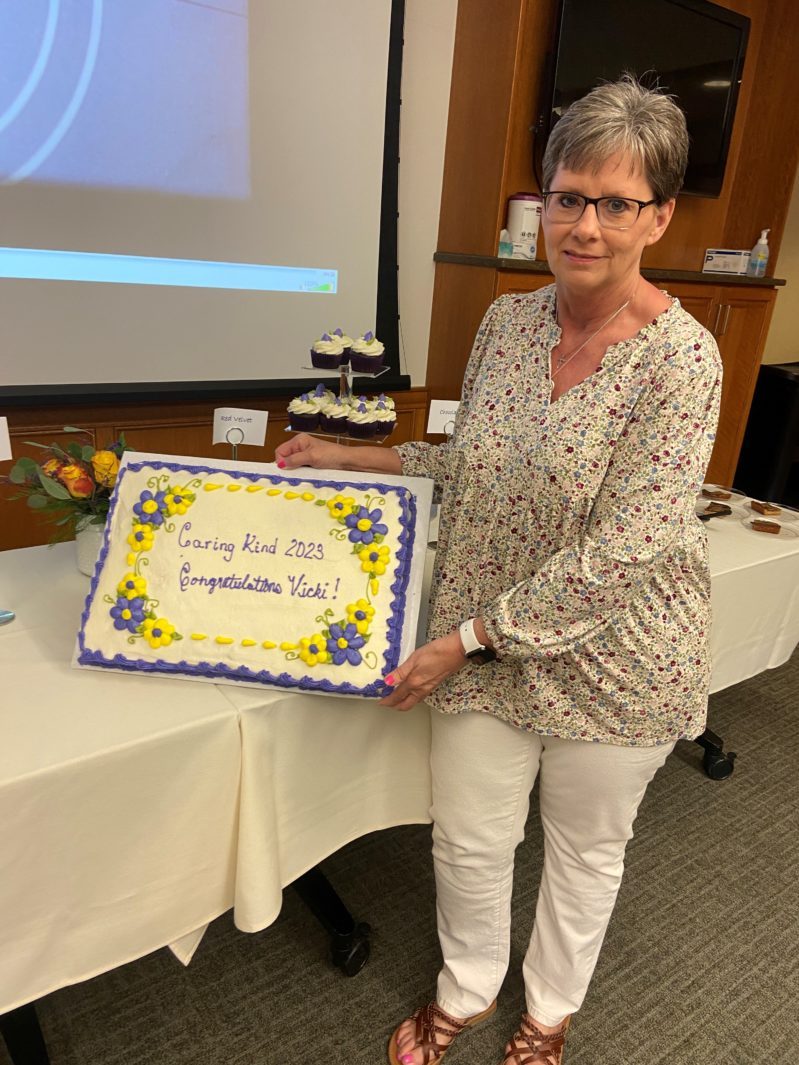 Vicki Rother Wins Caring Kind
By: Aprill Murphy
ALBION, Nebraska (May 11, 2023) – Vicki Rother, payroll clerk at Boone County Health Center (BCHC), has won the prestigious Caring Kind Award for 2023. The Caring Kind Award is presented to healthcare professionals who demonstrate excellence and dedication to their profession.
Vicki was nominated for the award by her colleagues for going above and beyond in her daily work. She has been described as being loyal, diligent, kind, and positive. Vicki's co-workers have noted she is not only exceptional at her job but does it with a smile on her face. Her dedication to her responsibilities is truly inspiring.
"Vicki is very deserving of this recognition. Year after year, she has shown an unwavering commitment to getting our employees paid on time even if that means working some crazy long hours," said her supervisor, VP of Human Resources Jennifer Beierman.
For nearly 50 years, the Caring Kind Award has been given to Nebraska's most caring and compassionate hospital employees. The award honors outstanding healthcare employees who have demonstrated compassion, cooperation, and dedication to excellence in their job responsibilities. The Nebraska Hospital Association will honor winners from across the state at a luncheon in the fall.