We're Happy to Welcome Two Familiar Faces!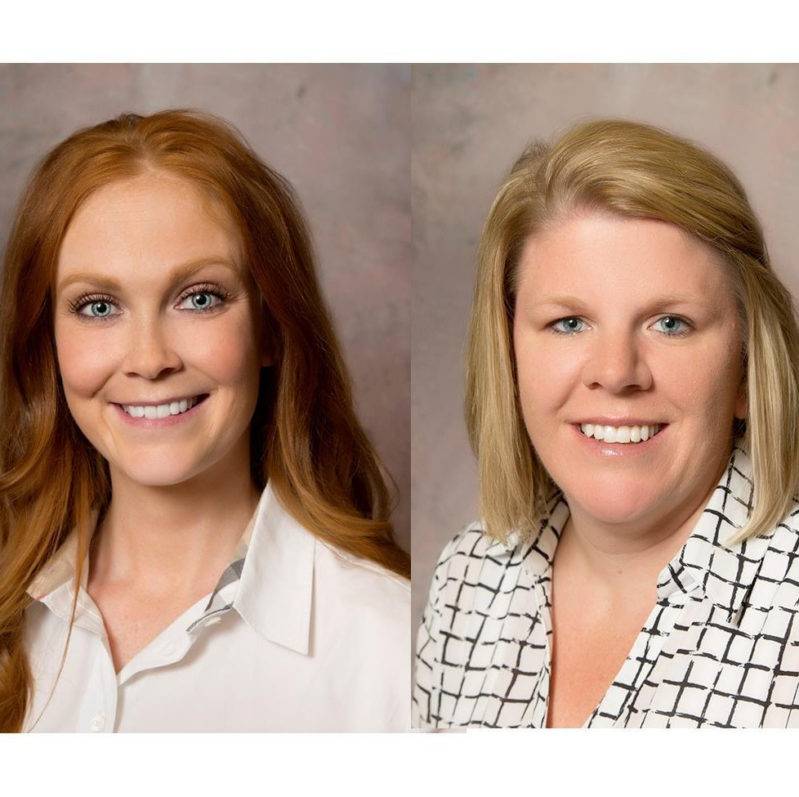 We're Happy to Welcome Two Familiar Faces!
By: Boone County Health Center
Courtney Cockerill, Certified Registered Nurse Anesthetist (CRNA) is joining our Anesthesia team. She grew up in Albion and graduated from Boone Central Schools in 2006. After graduation, Courtney went to nursing school at Creighton University in Omaha where she received her degree as a Registered Nurse (RN).
She worked at Creighton University Medical Center in Omaha as a nurse then went back to school to become a CRNA. Courtney was a CRNA at Northwestern Hospital in Chicago before coming back to Albion.
"I decided to come back to Albion because I fully enjoyed growing up in a small town," Courtney said. "Being in Chicago for the past year helped me realize how important and nice it is to see familiar faces on a routine basis and enjoy the Midwestern spirit of kindness and warmth."
Courtney now lives in Albion. Her fiancé, Ryan Stagemeyer, is also a CRNA working in Columbus. He was born and raised in Arapahoe, NE and they both wanted to come back to a smaller town one day. They will be getting married in December and are looking forward to getting settled in.
Courtney will be joining Paulette Clark, CRNA and Steven Wooden, CRNA working in the Operating and Emergency Rooms as well as helping with births, pain management and other hospital patients' needs.
"We are very pleased to have Courtney join our anesthesia group," said Steve Wooden, CRNA and managing partner of BCHC Anesthesia Services. "Paulette and I have built an outstanding, comprehensive anesthesia service at BCHC, and Courtney's education and experience will greatly add to the continuation of these services.  The fact that Courtney grew up in Albion and has family and friends in the area is a plus."
Courtney's father, Rick Cockerill, was a long-time local veterinarian. Her mother, the late J. Cockerill, was the well-loved Public Relations and Grant Coordinator at the Health Center and no-doubt would have loved to see her daughter working at BCHC.
Maria Kinney is the other familiar face joining BCHC. She will be our new Obstetrics (OB) Director.
Maria grew up in a large family of seven outside of Clearwater. She graduated from Pope John in 1994 and received her RN degree from Northeast Community College in Norfolk. Maria began her career as a nurse at BCHC in 1997.
"I worked at the BCHC as a nurse for seven years and fully loved my job, but I wanted to further my experience in obstetrics," Maria said. "When I left BCHC 13 years ago to work at Faith Regional Health Services OB unit, Cindy Lesiak told me I had to come back in the future to share my experience and love of obstetrics with them.
"Now I'm back and looking forward to sharing my passion for OB with all these wonderful nurses. Nothing in life compares to welcoming a new baby into the world, and I am so excited to do it so close to home in this beautiful, modern facility with amazing doctors."
Maria will be in charge of orienting and training new staff as well as doing OB training with all staff. She will also teach Lamaze classes and help moms with breastfeeding.
"We're so excited to find someone as exceptional as Maria to fill this vital role at the Health Center. Maria is passionate about what she does and has always been well-loved by her peers," said Cindy Lesiak, vice president of patient services. "We are grateful to be welcoming her back. I'm certain she will be a great leader for our OB department."
Maria and her husband of 18 years, Josh, live outside of Elgin. They have three children: Faith (15), Cale (12) and Brooke (8) who go to St. Boniface and Pope John in Elgin.