Helping Hands, Healing Wounds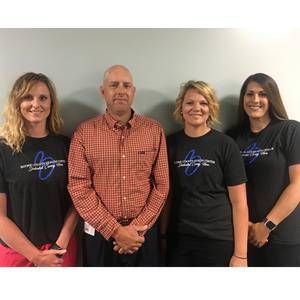 Helping Hands, Healing Wounds
By: Boone County Health Center
Our Certified Wound Care Team now offers a Wound Care Specialty Clinic! It will be held each Friday from 8 to 10:30 a.m. except the 2nd Friday of each month, which will be 2-4:30. 
"There is such a need for wound care in our area," said Wound Care Team Member and Director of Home Health Denee Kunzman. "Our new Wound Care Team has in-depth training, and we're certified experts in this area."
In the past, patients had to drive to Norfolk or Columbus for special wound care. The Wound Care Specialty Clinic is one more way BCHC is making it simpler for patients to get the expert wound care they need close to home.
A wound is any hole in the skin. It can be caused by a bug bite, cut, burn, surgical incision or pressure wound such as bed sores.
Many times a wound heals by itself without event. But, when a wound is taking longer than normal to heal, that's when the Specialty Wound Care Clinic can help.
"We look at the 'whole' person and not just the 'hole' in the person," Denee explained. "There are a number of things that impact how a wound heals. For example, a high-protein, high-caloric food plan is a huge part of wound care. We work with Dietary, Lab, Pharmacy, Radiology, and Occupational Therapy (OT) to offer our patients well-rounded care."
Wound Care Specialty Clinic patients will see Dr. Kohl and a nurse from the Wound Care Team. Each patient will also meet with BCHC Dietician Jan Person who will help patients learn what to eat for faster healing. 
When nothing else works, the Wound Care Team can help!
No doctor referral is needed. To schedule an appointment, call Kim Buck at 402-395-3247.