More Cardiology Clinics to Be Offered at Health Center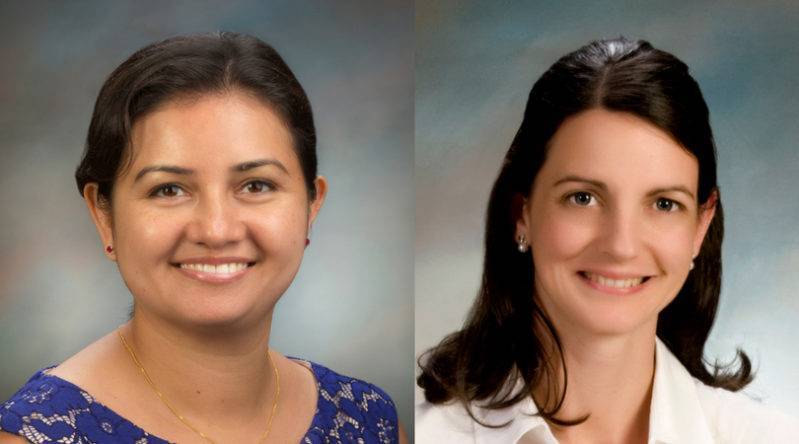 More Cardiology Clinics to Be Offered at Health Center
By: Boone County Health Center
Boone County Health Center (BCHC) is pleased to announce that Faith Regional Physician Services Doctors Rojina Pant and Maryanne Hartzell will provide services at the BCHC Cardiology Clinic in Albion.
Both cardiologists specialize in performing ECHOs, stress tests and EKGs to prevent, diagnose and mange heart disease.
"There are advantages to being able to get the care that patient's need without traveling.  By seeing the specialist at BCHC you are not only able to get quality care close to home but also have most of the testing and procedures done here," said Gayla Oakley, RN, director of Cardiology Services and Prevention.
Dr. Pant is board certified in Internal Medicine, Nuclear Cardiology, Echocardiography, Vascular Interpretation and Cardiovascular Disease. She went to medical school at Manipal College of Medical Sciences in Nepal and completed her internal medicine residency and cardiovascular disease fellowship at the Advocate Illinois Masonic Medical Center in Chicago.
Dr. Hartzell is board certified in Internal Medicine, Adult Cardiovascular Disease, Comprehensive, Nuclear Echocardiology and Cardiology. She attended medical school at Duke University School of Medicine in Durham and completed her residency and fellowship at Massachusetts General Hospital in Boston.
Dr. Pant will see patients the third Tuesday of each month and Dr. Hartzell will see patients the second Wednesday of each month at BCHC in Albion starting August 21st.