New Faces at Health Center to Fill Gap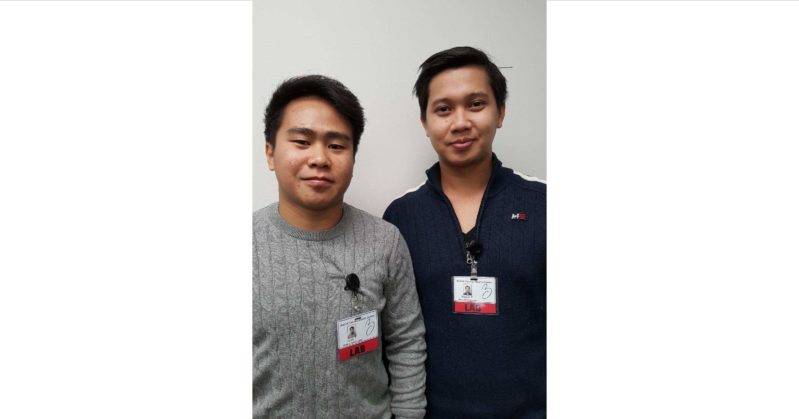 New Faces at Health Center to Fill Gap
By: Boone County Health Center
Boone County Health Center hired two men from the Philippines, Mario Patalinjug Jr. and Jake Tagle, to work in the Lab.  
"We started looking for Medical Technicians (MTs) in November 2014. Since then, we've had two more MTs leave," said Vice President of Human Resources Jennifer Beierman. "There is just such a widespread shortage of MTs right now."
In the face of this shortage, Jennifer reached out to other hospitals to see how they are filling the gap.
The Human Resources Director at Ord put Jennifer in contact with a man from the Philippines who's an MT at St. Paul. He was brought to the U.S. many years ago to work. Now he helps hospitals find other MTs in the Philippines who are interested in working in the U.S.
"We interviewed several applicants from the Philippines," Jennifer said. "We feel Mario and Jake will be an excellent fit for our Lab, the Health Center and our community."
"Since I was a child, it has been my dream to work in the U.S. because of all the wonderful experiences and stories my relatives have shared," Mario said. "Now that I am older, I understand the practical side of things too. This job will allow me to help my family back home be more financially stable."
"In the Philippines, taking up a healthcare profession is not an easy task," Jake said. "Even with all our hard work and education, MTs and some other medical professions still are not paid enough to sustain our own personal needs. I am hoping for better opportunities and a better life in America."
Mario and Jake both have their Bachelor of Science degree in Medical Technology from Cebu Doctors' University. They have worked in a hospital lab in the Philippines since 2014.
"As an MT, it is rewarding to know that what I am doing is an important task and so many lives depend on it. There is a feeling of gratification in knowing that I am helping a lot of people," said Jake. "I enjoy every aspect of working in the Lab, but my favorite part is Microbiology."
Mario and Jake, who are both in their 20's, enjoy music and singing. They look forward to their time and experiences here in the U.S. We encourage you to give them a warm Nebraska welcome!