Baum is Health Center's Caring Kind Employee of Year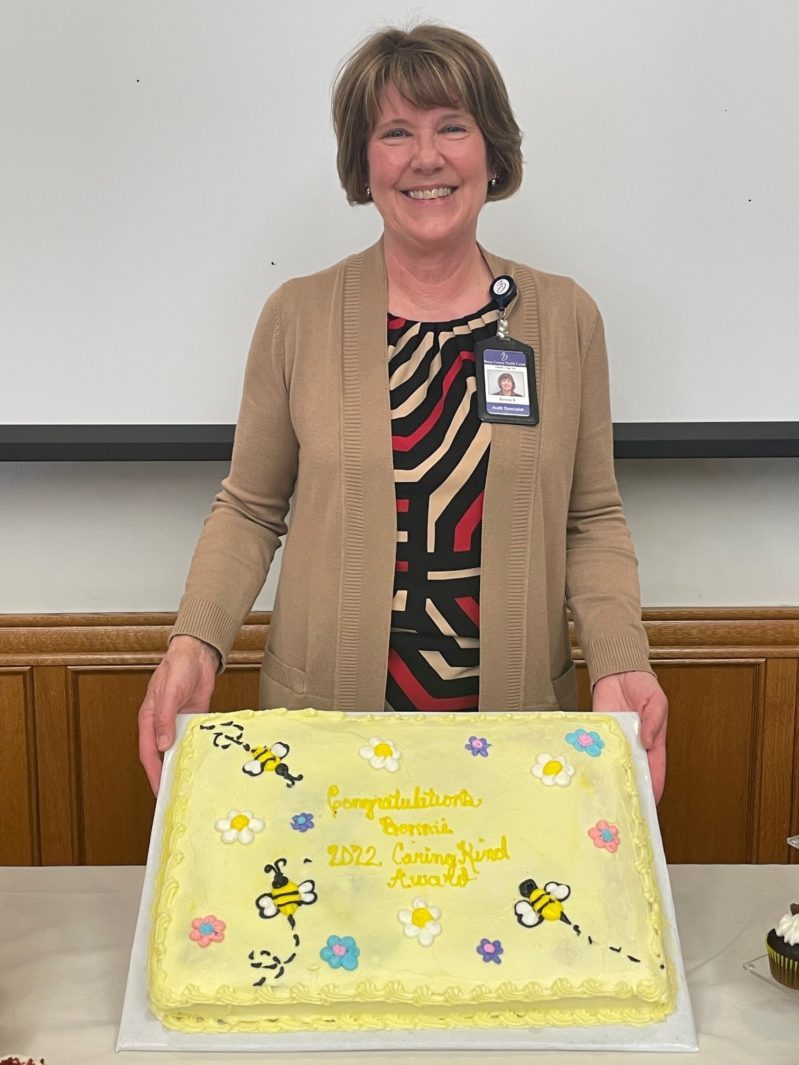 Baum is Health Center's Caring Kind Employee of Year
By: Aprill Murphy
ALBION, Nebraska (May 11, 2022) – Boone County Health Center (BCHC) is pleased to announce Bonnie Baum as their 2022 Caring Kind award recipient.
Recipients of this prestigious award have gone above and beyond the call of duty to demonstrate compassion for patients, cooperation with co-workers, and dedication to excellence in their job responsibilities. Each year the Nebraska Hospital Association's member hospitals from across the state select one award recipient from within their respective institutions. In order to receive this award, a staff member must first be nominated by a co-worker and then receive the most votes on a ballot.
"Bonnie has been an example of a caring, kind employee for over 40 years at BCHC. One will see her early in the morning opening up hallway doors, turning hall lights on getting ready to welcome staff and visitors. She is a trusting soul who has taken confidential meeting minutes for years, never judges, never assumes, just takes care of business. She has brightened up many patients and staff with her smile while preparing birth certificates or signing as a notary. BCHC has been very blessed to have such a dedicated staff member representing our facility for all these years," said Jeanne Temme, RN and Vice President of Corporate Compliance & Risk Management.
Baum has worked full-time in the Medical Records department (now referred to as Health Information Management) at BCHC for 42 years. Bonnie grew up in Elgin and graduated from Pope John Central Catholic High School. She received her Licensed Practical Nursing degree from Northeast Community College in 1978.
Bonnie and her husband Pat have four daughters and sons-in-law, and ten grandchildren. She enjoys time with family, following her grandchildren's activities, flower gardening, and reading.